Ms. Lozano-Dozier wouldn't be where she is without the military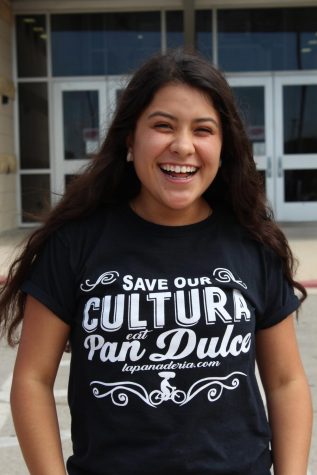 More stories from Izabella DeLaGarza
In 2001, current U.S. History teacher Jennifer Lozano-Dozier joined the United States Navy after high school as a boatswain's mate. Being a veteran leaves someone with a great sense of honor, respect and satisfaction of knowing you have done something positive.
"It feels good to know that I served my country," Lozano-Dozier said. "I did my duty and now I can serve my community by teaching students."
The Navy is known for working long and hard to defend our nation with their skill sets, outgoing and determined personalities. They choose to serve and risk their lives for ours. Lozano-Dozier faced financial problems just as anybody else does and knew that the Navy could help her with that.
"I knew I wasn't ready for college and I knew my mom wouldn't be able to pay for it, being a single parent," Lozano-Dozier said.  
Lozano-Dozier's most prized achievement wasn't during her service, but after she left the Navy. She used the privilege to get her Masters degree in education from the University of the Incarnate Word with the help of the GI Bill, which assists in financially supporting a veteran's education.
"[College] definitely would not have happened had I not joined the Navy," Lozano-Dozier said.
She enjoyed her time in the military and especially liked traveling all over the world.
"Australia and Japan were my two favorite places to go to," Lozano-Dozier said.
Her experience in the military helped shape her into the teacher she is today. Lozano-Dozier's passion for serving has lead her to treasure her service in the Navy and also schools.
"It's definitely given me patience, but it also makes me appreciate doing what I love to do," Lozano-Dozier said.
She has served the nation and many students as a veteran and a teacher. She has changed the world, many lives, and what it means to educate.