New courses being added next year, including LGBTQ studies and IB film studies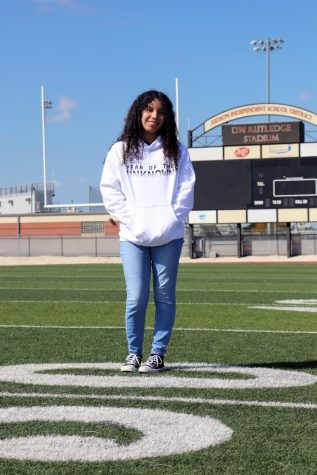 More stories from Jennifer Castillo
This year, new courses were approved for students to choose and take starting the 2020-2021 school year. 
These newly offered courses include LGBTQ Studies, Art Appreciation, Art & Media, AP Art History, IB Film Studies, Sports Medicine, Food Technology and Safety, Food Processing, and Accounting. Additionally, Computer Science has now been made into an endorsement, which also includes new classes like Fundamentals of Computer Science and Practicum in Information Technology.
How these new courses come about is simple: new classes are offered out to the campus for teachers who are interested or they are even able to propose one.
"Katrice Valdillez, our Academic Dean, puts it out to the teachers, and puts it out to the campus if there are any classes that you'd be interested in teaching next year or any new course that you would like to teach," counselor Destiny Price said.
For the class to be added, it all depends on how many students choose to take that class. If there are not enough students, it will not take. However, these classes will always continue to be offered to students on the class selection form.
"If teachers propose a class [and the class gets approved], then we offer it to our students during pre-registration for the next school year. As long as a certain amount of students choose that class, then that class will make and it kicks off from there," Price said.
And with the new 5×5 schedule having been put into place for the first time this year, it will allow several students who are interested in taking a lot of different types of classes to do just that. Many current full-year classes will be term classes next year, like Algebra, English 1 and 2, and some AP classes.
"For example, this school year we have students in Women's Studies, Personal Finance Literacy, African American Studies, and Mexican American Studies. Those classes were brand new to the campus this school year and the students have been taking them. They love the classes, so we're still bringing those back next year," Price said. "Now, if students want to take those classes, and also now try one of our other new classes that we're offering, that will just be an addition for them to be able to add to their schedule and use it as an elective credit and also help them with their endorsements for graduation."
For the future, new courses will continue to be offered and added for students to take.
"We've always tried to offer a different variety of courses for our students to take," Price said. "As long as the classes make it and the teachers stick around to teach those classes, then it makes it pretty exciting for both parts — the teachers and the students."
For more information on these classes and creating your schedule, talk with your counselor.
—–
If there are issues with this article, report it here.