Review: High School Musical: The Musical: The Series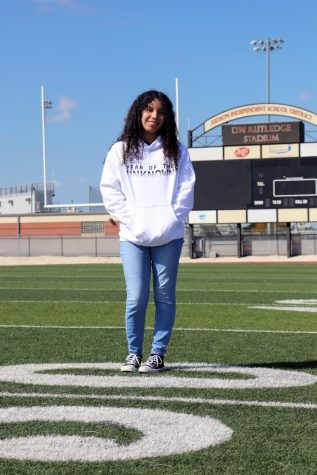 More stories from Jennifer Castillo
On November 8, 2019, Disney aired the first episode of its new show "High School Musical: The Musical: The Series" on Disney Channel, ABC, and Freeform before putting the episodes on Disney+ on November 12, 2020. Episodes were then released weekly, January 10, 2020, was the release date of episode 10 – the season one finale.
The mockumentary-style show is based on Disney's original 2006 movie "High School Musical." While it is not a sequel to the original High School Musical series, it'd probably be best to watch the movies before jumping into the show, but it's definitely not necessary. Comparing it to the original movie would be unfair as this show is its own thing – a completely separate, new story. 
The show is about students who attend East High School in Salt Lake City, the same high school that "High School Musical" was filmed, staging a production on the film "High School Musical." The idea for this musical being brought upon by their new drama teacher Miss Jen, played by Kate Reinders, who claims to have been a background dancer of the film and was shocked that East High School has never done a musical on the film since they go to the same school. 
Besides that, there is also a lot of drama going on between the main characters from the start. Ricky, played by Joshua Bassett, is a junior who over the summer wanted to take a break from his now ex-girlfriend Nini, played by Olivia Rodrigo, who was not on the same page as Ricky and wanted to stay together. While on that "break," Nini meets her new boyfriend E.J. at summer theater camp, played by Matt Cornett. Ricky realizes that this was not at all what he wanted and wants to get back with Nini.
Miss Jen's musical gives him just the right opportunity. Nini and E.J. are musical theater enthusiasts and audition for Gabriella and Troy, the two main characters and romantic interests of "High School Musical." Ricky, on the other hand, is a skateboarder and guitarist who is not interested in theater or the musical. But to win Nini's heart back, he is determined to get the part of Troy, and he does to everyone's surprise.
The show is drama-packed, conflict arising between several characters, and the question of what will happen between Nini and Ricky on the back of one's mind. I found it to be entertaining. And at the end of each episode, I was pretty excited to watch the next.
The show has a wonderfully diverse cast, who play their characters well, along with all of them having great voices. The show manages to include many relatable and emotional events that build upon character development. Not only are there many relatable events, but there is LGBT+ representation as well. There's decent humor and it's a fun show with good energy. It can be a bit predictable and corny sometimes, but it doesn't ruin the show. There are also a lot of references and parallels to "High School Musical" sprinkled throughout the show, and even some appearances from the old cast, like Lucas Grabeel and Kaycee Stroh.
The show was met with high ratings, and luckily for fans of the show who enjoyed it, there will be a season two. However, the official release date for the next season has not been released.
While it was sort of predictable and corny, the show was fun and entertaining to watch regardless.
—–
If there are issues with this article, report it here.