Review: Midnight Sun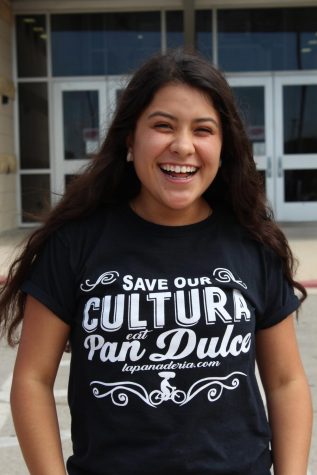 More stories from Izabella DeLaGarza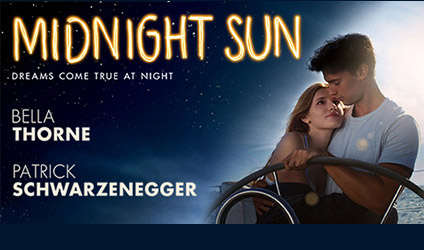 On March 23, 2018, Midnight Sun, starring Bella Thorne and Patrick Schwarzenegger, premiered in theaters.
Midnight Sun is a film about an awkward teenage girl, Katie Price, played by Thorne, with Xeroderma Pigmentosum (XP), a disease that makes her fatally sensitive to sunlight. She is confined to inside her house, playing her guitar and writing songs and only going out at night. The only people in her life are her best friend, Morgan, played by Quinn Shephard, and her single father (her mother passed away when she was younger), played by Rob Riggle.
While playing her guitar and singing outside at a train station one night, Katie meets her secret lifelong crush, Charlie Reed, played by Schwarzenegger, whom she has never spoken to before since she has only ever seen him from her window. They end up going on dates, falling in love and spending the summer together.
It was a very cliché, sappy love story with the typical romantic cheesy lines and moments. But it was a cute cliché and made you "awwww" to yourself. The relationship between Katie, her dad and Morgan were also beautiful. They have supported Katie and understood her life hardships.
However, there were a few questionable aspects of the movie. Although Thorne's acting was iffy at times, it did come through as natural and comfortable.  The soundtrack was a little off as well, with one specific song Katie performed, Sweetest Feeling, being cheesy and too cheery. The cliché aspects made some parts of the film predictable, so you would be watching and anticipating to see if you were right or not. Even with these not-so-good characteristics, the movie was not ruined.
One of the best things about Midnight Sun is the emotions it brought out. The romance between Charlie and Katie made watchers gush and Katie's condition made you want to sympathize with her. However, the ending was probably the most effective one. It will at least bring tears to your eyes, if not, then rolling down your cheeks. Sniffling more than likely filled many theaters showing this movie.
Overall, Midnight Sun was not all that bad. It showed a teen with XP, her life, the joys, the struggles, and who the people in her life were for her. It also had a great love story of two teens figuring out their obstacles together, especially with Katie's condition, and persevering through all of it. It is definitely worth a watch.