Senior Angelina Cintron pursuing music career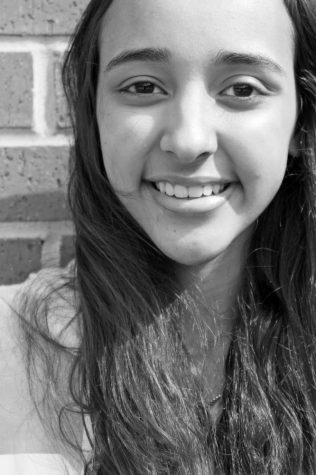 More stories from Aidalice Rodriguez
Judson has produced its fair share of stars, from athletes to politicians. However, after this year, we may also produce a Grammy award winning singer.
Rooted in passion, senior Angelina Cintron, a soprano singer in the Judson Choral, has received tons of attention for her singing voice. So much so that she has gotten the opportunity to audition for The Voice, along with recording an original EP.
"I choose singing because I could express what's inside me," Cintron said. "It means everything to me and it's my number one passion."
Her journey into the music industry began at a young age.
"I've been singing since I was 8 years old," Cintron said
Once she began to enjoy singing, she began participated in local San Antonio talent shows, winning second place in Schertz Idol and first place at last year's Judson Talent Show.
Her popularity expanded as she started to post covers on Facebook and other social media sites.
"My first viral video was actually the National Anthem," Cintron said.
That viral video actually gave Cintron the chance to perform the song at a Silver Stars basketball game.
Recently, Cintron traveled to Houston for a once in a lifetime shot at auditioning for The Voice. She auditioned with the song "Tattooed Heart" by Ariana Grande. Although she only got to sing for about thirty seconds, she felt very confident in her performance.
"I have done an audition like that before, but this one felt more real. Now, I'm just waiting for a call back," Cintron said.
Social media has played a huge role in her success so far. By posting short clips of herself singing various covers, she has gained large amounts of support and fans, currently reaching 131k followers on Instagram.
"I hope to become a well-known artist. Not necessarily famous, but just well known," Cintron said. "I want to make a career out of music."
Cintron has been one of Judson's shining stars this year. Hopefully, her name will eventually be in lights with other great celebrities.