Senior Francisco Cruz and freshman Maurillo Cruz win Lip Sync Battle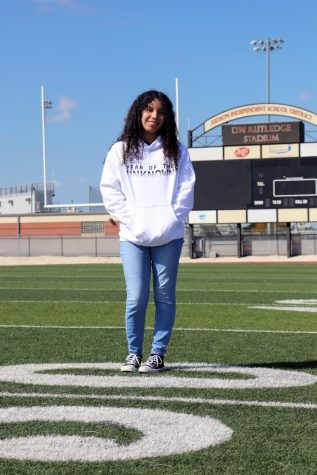 More stories from Jennifer Castillo
On September 18, 2019, the Student Council Class Officers held the third annual Lip Sync Battle, overseen by Mr. and Mrs. Matthews. There were 11 performances from students in all grade levels.
Officers started the Lip Sync Battle with their opening performance "We Will Rock You" by Queen. Throughout the event, the officers acted out skits to open up each performance according to what the song would be.
Songs included "Unthinkable" by Smiley, "Truth Hurts" by Lizzo, "Cypher 4" by BTS, "Bad Romance" by Lady Gaga, and much more. There were also several performances by different teams and organizations, like the freshman, JV, and varsity volleyball teams, girl's soccer team, NHS, or even just friends who came together to perform.
The Lip Sync Battle was filled with cheering and applause from the audience, along with amazing performances from the students.
"I think it went fantastic. I was proud of the students. Everybody was on point, the crowd really helped because they were hyped and they were cheering, [and the performers] got interactive with the crowd. I think that it went really well and I was really pleased," sponsor Desaree Machuca said.
The audience had the choice to vote on the first and second-half winners of the Lip Sync Battle through an online survey. The winning group of the first half was the girl's soccer team with their performance of "It's Tricky" by Run-D.M.C. The second half winners were "Un Poco Loco" performed by senior Francisco Cruz and freshman Maurillo Cruz. Ultimately, "Un Poco Loco" was the final winner decided once again by the audience.
"I'm excited and I'm happy. I was really surprised too. We just wanted to put on a show and have fun, because it's my last year and he's my brother, so I wanted to do something with him," Francisco Cruz said.
In the end, everyone who had participated in the event—whether they performed or helped organize it—put all their best efforts into making the Lip Sync Battle as great as it was. 
"I am incredibly proud of both the student council officers, senior committee, and everyone who performed," Co-President of Student Council Raven Gatson said. "This was an amazing way to kick off the many events that we are going to have this year."