Senior Fronrich Puno named salutatorian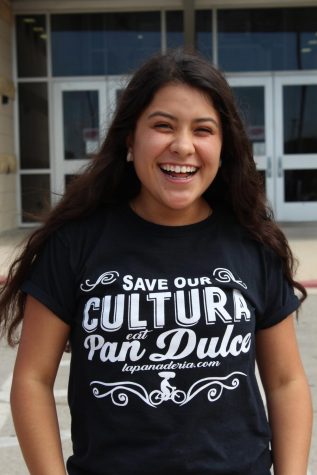 More stories from Izabella DeLaGarza
Everybody goes through high school with some sort of competition in academics with their peers, but few people expect to come out so high up in the ranks. In senior Fronrich Puno's case, he came out as the salutatorian, the second place rank of the 2018 graduating class.
Even with Puno's academic success, he faced a lot of struggles and failures. But he did not let any of them stop him.
"I owe this to all the failures and shortcomings that I've had to experience throughout high school," Puno said.
He is involved in honors orchestra and the IB program. Puno also compiles the music tracks for the dancers to use at the pep rallies, has participated in rock climbing, wrestling, and martial arts, and produces his own music on SoundCloud.
"Even with the work I was doing in my IB classes, I made sure to always keep track of my deadlines," Puno said. "And I think that's important – having a goal and keeping track of your deadlines."
Puno is also a first-generation American. His parents immigrated to America from the Philippines and Indonesia and built a foundation for their son to become the student he has become today. Now, they have become his motivation.
"They've always kind of been my inspiration to try and do my best," Puno said. "If they can [immigrate], then with the opportunities that I'm offered here, I'd be able to build a life for myself and help my community."
Puno takes the title of salutatorian and stays modest, making him even more respectable.
"I was humbled by it. Personally, I believe that anyone with any level of capability could have made it to this spot," Puno said.
He also understands the amount of pride and satisfaction this title can bring.
"I'd always constantly work to improve upon myself and having that hard work pay off. I guess I find that a good feeling," Puno said.
As for college, Puno plans on attending the University of Texas at Austin and majoring in computer science.
Puno leaves the underclassmen with an insightful piece of advice:
"Instead of trying to compete with other people, make yourself your worst enemy and always aspire to do better than you did before," Puno said.