Skills USA Offers Students Essential Life Skills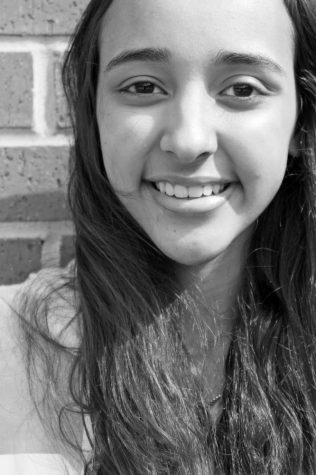 More stories from Aidalice Rodriguez
Skills USA is a youth organization for students in a career pathway of automotive technology and mechanics. It also provides students the opportunity to compete and show their skills, hopefully ending with scholarship money.
"It is a chance for students to compete using the skills they learn in the course," says Mr. Carlos Martinez.
There are two programs that Judson High School offers to the students: auto collision and auto tech. Auto collision is the repair of the exterior of a car, while auto tech is the mechanical repair of a car. Those classes prepare students for the Skill USA competition.
Students prepare for competition by practicing each event, which include: auto collision, refinishing, estimating, auto tech, and projects.
Auto collision students work on painting and body work. With the auto tech event, students work on fixing engines, oil changes, and computer work.
In refinishing, the students repair the exterior of a car that has been damaged. For example, when repairing a car door, the students fix the dents by pulling them out, insert body filler to the repaired dents, and apply cheese grate where the body filler was applied. Afterwards, the student would get a palm sander and make the entire door smooth. Lastly, the student applies primer to the finished product.
"Refinishing is fun. You're always doing something new," senior Steven Pavlicek said.
In estimating, the student estimates the amount and cost of the materials needed to repair a vehicle. In the projects events, the student will make a project by repairing a motorcycle tank. The way to accomplish a complete project, the student must fix dents by pulling them out, apply body filler to the repaired dents, wet sand the entire tank, apply primer and paint; and buff out the tank. The completed projects are entered in competitions to win scholarship money.
Students compete at three levels: district, state, and nationals. Upcoming district competitions are on February 4-7, 2015, at St. Phillips College.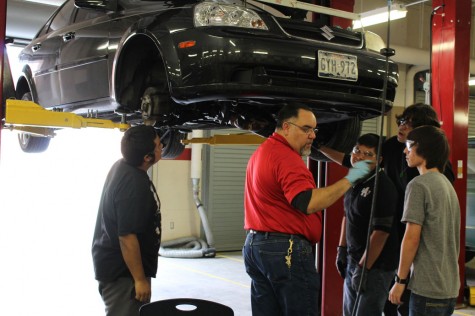 "Skills USA opens many doors for the future," sophomore Domineik Rowland said. He attended competitions last year and was awarded first place in the estimating division.
"I feel like it prepares me for the future," senior Issac Chavez said. Chavez is a part of the refinishing team, who competed last year and was awarded first place in the refinishing division.
Adding Skills USA on an application, educational or professional, is beneficial to the students, as it shows that the student has specific skills that may be needed for a mechanical position. The content also benefits students by allowing them to win scholarship money to future their education.
The students have all indicated that they want to have a future in automotive technology and mechanics, skills they learned at Judson High School.