Student Council prep Blessing Bags for Haven for Hope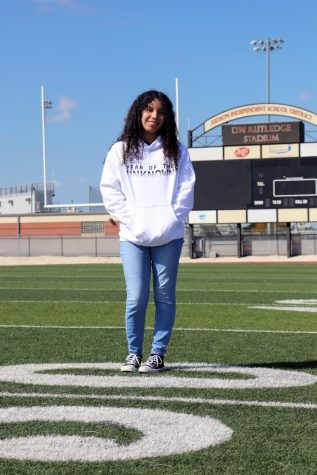 More stories from Jennifer Castillo
In November 2018, the Student Council began collecting necessities in bags for those in need. The idea of these Blessing Bags was first brought up by senior Raina Ramos, Student Council vice president, who had done it before with a past organization.
"It's the first time for the Student Council and I had brought up the idea for us to do it as a new community service for the school. I used to do it a lot on my weekends with another organization and it was always really fun," Ramos said.
To spread the message, the Student Council asked around the campus for donations. They made announcements, asked their members to donate, and had boxes throughout the whole campus.
"We asked around the school a lot, but a lot of what we did was also outside of school," Ramos said. "[I had] my mom ask her job—because she works at a daycare—to donate, so they donated a big bunch. Another one of our members, her mom works at a hospital, so she brought a lot of toothbrushes and stuff. Everybody contributed a lot."
Unfortunately, the Student Council was unable to stick to their original plan to hand out the Blessing Bags in downtown San Antonio on February 2, 2019, due to security issues.
"The purpose of it was for us to give a whole bunch of little necessities to the homeless. We were going to go downtown to distribute the things and we had extra stuff in case they needed more. We had extra clothes, combs, brushes, soaps, and things that they might need that they don't [have]," Ramos said. "We had to cancel it because we didn't have [security]. We couldn't get a cop to come with us last minute."
Due to the cancellation, they now are planning to give their donations to Haven for Hope, a homeless shelter facility.
"They're a homeless shelter facility that does basically the same thing. We're going to donate all of our stuff to them," Ramos said.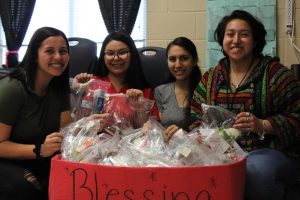 Junior Maddie Lambert, Student Council president, is glad that the effort they've put into collecting for those in need will finally pay off.
"It's actually very heartwarming though, knowing that all our hard work is finally going to go out to those who need it, those who are homeless and need certain necessities as a human being," Lambert said.
The Student Council ended up with over a hundred Blessing Bags.
"It's really humbling," Ramos said. "You realize a lot of little stuff that we take for granted is stuff that they need on a daily basis that they don't get. It opens up your eyes about just how grateful you should be about the small things."