Volleyball Struggling In District Play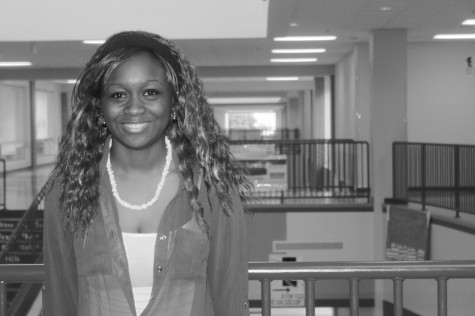 More stories from Andronica Owens
After starting with two wins in their pre-season, the Lady Rockets have unfortunately been on a three game losing streak. Once they defeated the Thunderbirds, the Lady Rockets had to prepare themselves for tough matchups against the New Braunfels Unicorns, the East Central Hornets, and the Steele Knights.
With the Unicorns on a three game winning streak, the Rockets knew they were facing a very competitive team and they would have to work hard in order to be victorious. With a home court advantage and winning long rallies, the Unicorns were able to defeat the Rockets in three sets (25-9, 25-13, 25-14) and put the Rockets at a two and one record.
After the loss at New Braunfels, the Rockets were on the road again facing the East Central Hornets for a non-district match. Although the match would not be considered in their district record, the Rockets felt the need to win this game and get their momentum back.
With a rough start in the first set, losing 14-25, and being unable to finish in the second set, losing 23-25, the Rockets gained momentum and won the third set 25-18, but ultimately lost the match in the fourth set with a score of 25-27. This was a very disappointing match for the Rockets because they came so close to victory, but were unable to get the win they needed to pick themselves back up.
After the loss at East Central, the Rockets were to play the Steele Knights at home. With a strong first set, the Rockets were ready to keep up the intensity and work hard to keep the Knights at bay. The tensions were high during this fast paced game, but unfortunately the Rockets fell short to the Knights, losing three sets in row.
After their strong start, the Rockets now stand with two wins and four losses in their district standings.