Carrie Hill: A True Educator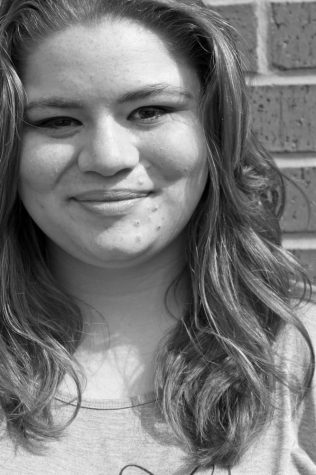 More stories from Victoria Phipps
Mrs. Carrie Hill has been working at Judson High School since 1982, and continues to have a grand effect on the campus. It seems effortless for her to offer help to any student or teacher that asks, which allows those people to take a glimpse at her massive heart. She is a walking inspiration, and the epitome of what a teacher should be.
Hill teaches Family and Consumer Science. She is the second longest tenured educator at Judson High School following Mrs. Brenda Milam, who currently holds the record. Hill's passion for the growth of Judson and the community has led her to an astonishing 33 years of teaching.
"I love the diversity," Hill said. "And I love the students."
Following the footsteps of her family, Hill decided to become a teacher. Her mother and two of her sisters were teachers. Her father was a principal and his siblings were professors.
"[I feel like] it's in my blood," Hill said.
Many teachers stick to one or two subjects in their career. However, Hill has expertise in many subjects within the family and consumer science umbrella. She has taught Child Development, Housing and Interior Design, Nutrition and Foods courses, and Community Service courses. She has had quite a busy career as an educator.
"When I saw… the community service class, I thought this is what I want to do, because I feel like we're giving back," Hill said. "And the community has always been good to us."
When many people think of Hill, you cannot ignore her tenure as head cheerleading coach. She coached Kirby Middle School from 1985 to 1992, Judson High School from 1992 to 2002, privately with Reagan High School and Alamo Heights High School from 2003 to 2015. The Judson cheerleaders won six national titles and made it to the top three 10 years in a row. This is the first time in 30 years where Hill will not coach cheerleading.
"I love the concept of teamwork," Hill said. "Giving 100 percent, [and] respecting their sport, themselves and their teammates. All these aspects of cheerleading are fun to coach and so exciting to watch."
Teaching takes up a lot of time, but Hill seems able to balance everything. Not only does she spend her day in the classroom, but she sponsors both FCCLA and the junior class officers. She participates in the senior class committee and is the spirit group facilitator for the entire Judson district. She was also in charge of the 2014 and 2015 lip dubs.
This year, she decided to join another committee. "I'm also participating in the Rocket Pride committee," Hill said.
Hill has done amazing things for the school and truly shows Rocket Pride. She has seen all sorts of students come and go, and has befriended many people throughout the years. She will be truly missed when she retires in about two years, ending her career at 35 years of teaching.
She plans on doing what she loves by becoming an event planner.