Ms. Brien directs first theater performance of the year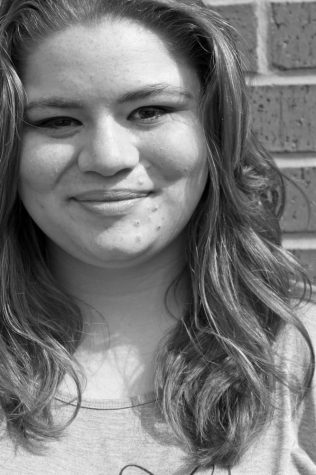 More stories from Victoria Phipps
On October 16 and 18, the Judson Theater kicked off the 2017-2018 school year by performing And They Dance Real Slow In Jackson. This was the first black box play that Ms. Larissa Brien directed on her own.
"I think the cast came together really well and pulled off a good show both nights," Brien said.
The play was first performed at the New Playwrights' Theatre in Washington D.C. It portrays a girl name Elizabeth Ann Willow who was stricken with polio during the 1950s. Although she tries her hardest to live a 'normal' life, she is constantly being isolated and bullied.
Over the summer, Brien gathered six plays and analyzed each one. She shortened each play and reread each one. Unfortunately, the play Brien originally picked could not be used due to a shortage in male actors.  
"In the end, I'm glad I chose And They Dance Real Slow In Jackson," Brien said.
Although being set in the 50s, many people can relate it to today. Sadly, some children and adults are isolated because of their differences, just like Elizabeth. They are pushed aside and forgotten because of the things that make them different, whether it is a physical or a personality difference.
"The way our society works, when we see or hear something we don't like we try to close it off and that's what happens to Elizabeth," Brien said.
After receiving the script, the students not only memorized their lines, but they also work on building their characters. Brien helped the students complete character analysis and assisted them in breaking down scenes.
"The students spent six weeks working on this play," Brien said.
The two night show raised almost $800 from ticket sales, which is the most a black box performance has raised in the past three years. All the money raised from shows goes back to the theater program to cover all necessary costs. It is used to pay for props, costumes, lumber, and royalties."
"We had to pay $180 in royalties just to perform both nights," Brien said.
The next big project for the students is the One-Act play. Brien has chosen a play that she knows well, having worked on it as a stage manager during college.Now, she is using this opportunity to depict the play how she envisions it.