Don't sleep on senior Heaven Mbaruk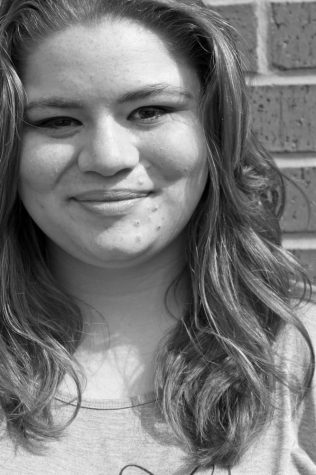 More stories from Victoria Phipps
For many athletes, basketball is more than just a hobby. It has woven its way into becoming an integral part of their lives. Senior Heaven Mbaruk has made the sport a huge aspect in her life.
She plays center and power forward for our Lady Rockets basketball team.
"I've been playing since eighth grade," Mbaruk said.
College is a major step for senior athletes. They want to get the best scholarships at the best schools.
Mbaruk has received a full ride scholarship to the University of Arkansas at Little Rock and also wishes to obtain her Masters there.
"I'm not sure what I want to study [yet]," Mbaruk said.
After high school, Mbaruk hopes to continue her basketball career. She plans to play during college and hopefully be recruited into an international team.
"I want to play for France or Italy," Mbaruk said.
Every year, athletes work hard for the chance to go to state. They put in time and effort with dreams of winning. With the Lady Rockets currently listed as seventh in the state, Mbaruk is holding tight to that dream.
"I [really] want to win state," Mbaruk said.
Receiving the full ride was a dream come true and gave Mbaruk an opportunity to achieve even more. Mbaruk is a perfect example of the success that comes from hard work and dedication.