Choir hall named after former long time director Kathryn Sherrill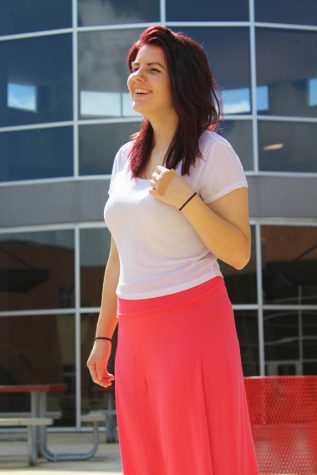 More stories from Celeste Jeanblanc
Ms. Kathryn Sherrill was the Judson choir director from 1998 to 2016.
Last summer, Joy Algate nominated her to have the choir room dedicated to her. The school board agreed and set the date for March 8, 2017 to formally name the hall.
"This choir department has a long history," Sherrill said. "There has always been fantastic directors here. I want to keep that legacy going."
The ceremony opened with the AFROTC doing the presentation of the colors before the Chorale sang the National Anthem under the direction of senior Scott Rogers.
"I was a little nervous," Rogers said. "I wanted to do well. I was proud because I got to show her (Sherrill) what I had learned, what she taught me about conducting."
The ceremony continued with a welcome speech by Principal Jesus Hernandez about his relationship with Sherrill and her close bond with former Judson students.
"She never let us settle for anything less than making a piece of music beautiful. She was an amazing teacher and touched a lot of lives," Rogers said.
Halfway through the ceremony, Sherrill stood at the podium to make remarks about her years teaching, as well as of her experience with the programs.
"I taught for a total of 36 years [and] half of my career was at at Judson," Sherrill said.
Towards the end, Chorale gave their rendition of I Was Here from Lady Antebellum. The song ties with her dedication of the 18 years she taught at Judson.
"There is a line that goes 'I wanna try to touch a few hearts in this life. Leave nothing less than something that says 'I was here.' Naming the choir room in honor of Ms. Sherrill is a visual reminder of her impact to so many students," choir director David Short said.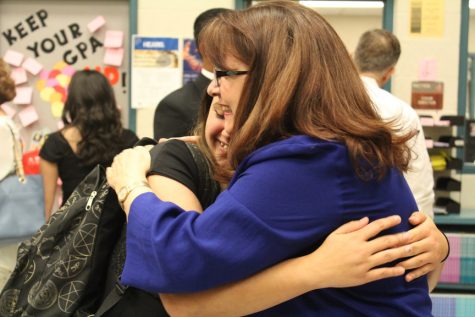 The ceremony concluded with the traditional song The Lord Bless You and Keep You by Lutkin and the chant of spelling out Chorale.
"'The Lord Bless You and Keep You' has served as the closing number to the choir concerts since Ms. Sherrill was the director. The chant has been going on since the early 2000s. Each year, a 'spirit captain' is named and they lead the rousing C-H-O-R-A-L-E chant after we sing the very serious The Lord Bless You and Keep You," Short said.
Sherrill has taught hundreds of students in her years of teaching. Many of these students have gone on to become directors, including the one that replaced her, new director Tiffany Cristo.