DJ Gumby previews prom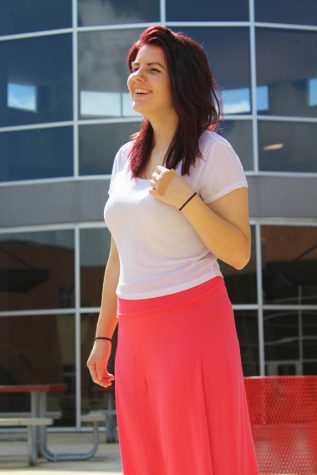 More stories from Celeste Jeanblanc
On Wednesday, DJ Gumby, who will be providing music at prom, showcased his skills in the cafeteria during B and C lunches.
"At lunch, he got ideas of the type of music that students want to hear at prom. He has a website that students can go to to request songs so that he can play them at prom," junior class sponsor Mrs. Carrie Hill said.
The prom, which has the theme of Ancient Greece, is put on by the junior class officers. The process to pick a DJ is actually lengthy, along with photographers and decorators.
"DJs, photographers, and decorators advertise their business during the first few months of school," Hill said. "I email all who we are interested in and ask them to come to a scheduled bid meeting. At the meeting, the junior class officers listen to each company's presentations."
At the end of the meeting, the junior class officers decided to pick Gumby as their DJ.
"The officers asked as many questions as they wanted. After they have listened to everyone and did their own research, they choose who they want. [Gaines] answered all their questions the best and he was reasonably priced. They went to his website and really liked what they saw," Hill said.
This year's prom will be held at University of Incarnate Word's Rosenberg Skyroom, which overlooks downtown San Antonio.