IB fights to continue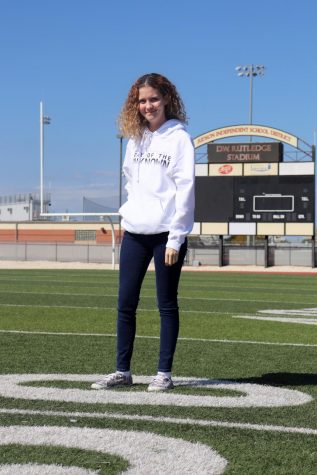 More stories from Camille McWhirter
The International Baccalaureate (IB) program of Judson High School will end for a few years unless it can get 15 to 25 students to join.
This isn't the first year that the IB program has had to fight to stay active. The fight has actually been going on for multiple years.
"A few years back, our district was trying to find ways to curb expenses and saw the IB program as a possible way to cut back [on] some of the money because we are such a small program. That got a lot of pushback from students who were currently in the program," IB coordinator Alexis McJilton said.
In trying to keep IB afloat, decisions had to be made, which led to more problems for them.
"We got board reinstatement last year, and with that, we were able to offer the courses again. The problem was, [in] the two years it took for the approval process, there was no recruitment. We couldn't make a promise to kids coming in that we would have the program," McJilton said.
Amongst other causes, low student numbers and applicants seem to be the root of the issues for IB.
"Going forward, we know our district is in a bit of a budget crunch right now. Making our program a priority with such low numbers would be really, really difficult," McJilton said. "I now have six teachers that I have to have dedicated to at least one class where they could be teaching 25 or more kids. And so it becomes a problem when our numbers are so low."
To keep the program alive, students have been giving plenty of reasons as to why IB would be beneficial to join.
"I think, for anyone coming into IB, it would definitely build their confidence. I think being in a group like this instead of some giant class like AP, [makes] you learn so much more," junior Island Blanche said. "Along with that, you are exposed to much more in the world, and it helps you grow character wise instead of just academically."
For anyone interested in the program, only incoming freshmen are allowed to apply.
"This program is a two-year commitment. It is all through your junior and senior years, so those years would have to be blocked off. If a student is already a junior, we wouldn't be able to accept them as seniors next year because they already missed a year," McJilton said.
Despite all the obstacles they have faced, IB will continue their battle to keep the program going.