Review: Ava Max's "Heaven and Hell"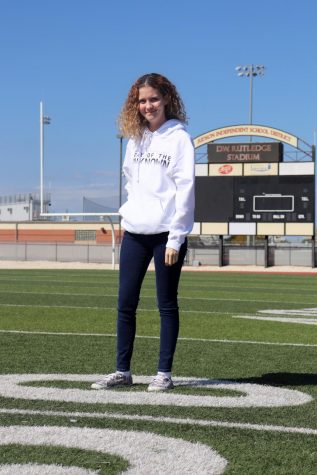 More stories from Camille McWhirter
"Heaven and Hell" is the debut studio album by American singer Ava Max. It was released on September 18, 2020, through Atlantic Records. Max released seven singles: "Sweet but Psycho" on August 17, 2018, "Salt" on December 12, 2019, and "Kings and Queens" on March 12, 2020. 
"Kings and Queens" is the second track on the album. And boy, it is a good one. It has a powerful message, catchy intro/chorus, and a danceable beat. This song is essentially female empowerment. The intro/chorus is "If all of the kings had their queens on the throne, we would pop champagne and raise a toast. To all of the queens who are fighting alone, baby, you're not dancin' on your own," and that sums up the song perfectly. This wonderful track that raises women up with meaningful lyrics in a fun and upbeat song, one sure to be on plenty of people's playlists. 
"Naked" is the third track on the album and I'm a bit split on it. On one hand, it sounds like a generic pop song. But on the other hand, it has pretty pop and synth vibes that are pleasing to the ears. Generic doesn't always mean bad. However, too much could prove to be a problem. Thankfully, that is not the case with this song. 
The fourth track is "Tattoo", a song full of nostalgia and happy vibes. Max showcases her vocals in this captivating, near addicting number. While it does incorporate cliche pop elements, that doesn't make the song any less good. It's the type of music that a cheer squad would cheer to, but also something someone could listen to when in need of a bubbly, upbeat sound. 
"Torn" is the eighth track on the album and arguably one of the best. The best way to describe this song would be a mix of depressing moods with a groovy beat. The beat has you moving in one way or another, and yet the lyrics portray a story about Max's inner conflict between feelings of love and hate for her partner. Another thing to note is that this is the track right in the middle of the album and could be perceived as between Heaven and Hell, thus also explaining her struggle between crawling back to the relationship or finally breaking it off.
"Rumors" is the twelfth track on the album. It has an odd chorus that doesn't sit well with the ears but could become catchy and addictive with a few more listens. This song is like the poster child for songs that take a couple of listens to get into. The song has positive vibes and a melody that becomes even more mesmerizing with every listen. It may not be the best song on the album, but it is far from the worst. 
The fourteenth track is "Salt," another great motivational song. This song is definitely one of the best on the album, fit with confident lyrics and an amazing sound. The chorus may not be the most catchy, but it's a good chorus nevertheless, and the beat and lyrics make up for it. 
"Sweet but Psycho" is the fifteenth and last track on the album, and is arguably the most popular song on it as well. This song was Max's breakthrough, reaching number one in 22 countries and charting number 10 on the US Billboard Hot 100. The song is all about a girl who is in a rather crazy relationship, and she feels out of her mind because her boyfriend sees her as crazy, when in fact she's not. The song isn't about a girl actually being psycho, it's quite the opposite really. It took me a few listens to realize it, but once I did the lyrics became so much more clear. 
"Heaven and Hell" was a rollercoaster of pop sounds and women empowerment. While some songs felt cliche, others felt original and new. The album was definitely a hit, with even the cliche sounding songs being good. Max definitely proved her talent with her debut studio album, leaving the listeners ready to hear more from her.
—–
If there are issues with this article, report it here.