Summer Music Recap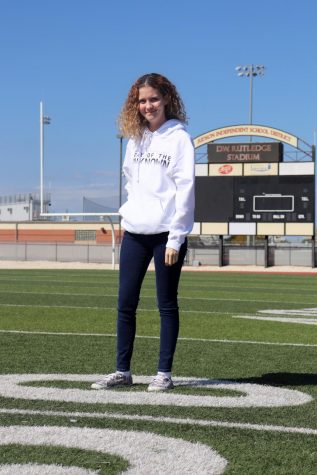 More stories from Camille McWhirter
Throughout the summer, various albums have dropped, all with their own unique sounds that captivate the listeners and motivate them during these tough times. Let's look back at some of the ones I have deemed has great music 
One of the first summer albums to come out was Hwasa's "Maria", an EP released on June 29. Musically, the album is full of all sorts of different music sounds from R&B to Latin pop. The opening track, "Intro: Nobody Else", is a masterpiece. The lyrics hit hard and it makes the listeners feel with her. With this track, we can already tell how raw and open Hwasa is going to be with us. The second track, "Maria" is a much more upbeat song with Latin pop elements and synths. "Maria" is Hwasa's Catholic name, and with this song, she is showing how she will come on top of the haters, dedicating this song to herself. The sixth track is "LMM" which means "Lost My Mind", and this song is somehow inspirational even with such sad melodies. This track is all about the hate she receives, and that despite all that hate, she will continue to bloom. 
"Brightest Blue," Ellie Goulding's fourth studio album, was released on July 17. This album is a double album, showing two sides of her. The first half is supposed to symbolize her vulnerability in such a complex world and growing up. The second half is supposed to capture her confident and now brave self. The first track of Side A, "Start" is an odd beginning, but not necessarily a bad start, with Goulding talking about always having to change. The fifth track "Love I'm Given" is a very fulfilling, beautiful, and soulful song. The 13th track of Side A is "Brightest Blue," an outstanding and gorgeous song that sticks with whoever listens to it. On Side B, four of the five tracks have features on them and are more fun and upbeat. The fifth track on Side B, "Hate Me," with Juice WRLD, is a deep song with lyrics anyone could relate to. The song is one you can dance to, but also feel to and it's the perfect conclusion to the album. 
"No Pressure," released on July 24, is Logic's sixth and final studio album, announcing that he would be retiring from music because of his newborn son. The fifth track "Open Mic," imagines Logic's first performances. With the ninth track, "Dadbod," Logic goes into detail about his daily life. The 15th track, "Obediently Yours," is a strong closing to the album, full of synths and shout outs to old school sounds. With this album, Logic really went out with a bang. While past releases from Logic have been a hit or miss, this album is truly a masterpiece, both lyrically and musically. 
One of the biggest hits of the summer, "Folklore" is Taylor Swift's eighth studio album, released as a surprise album on July 24. This album came out of nowhere, but despite that, the album proved its worth with a quieter tone than Swift's usual pop. The first track and single, "The 1," sounds like the type of song you would relax to and resonate with the lyrics, giving a feeling of nostalgia and maturity. The sixth track "Mirrorball," really shows how Swift can fit herself into different genres and make it work. This song is calming and sounds gorgeous with the music mixed with Swift's beautiful vocals. The 11th track, "Invisible String," is a song about chance, a beautifully romantic song, showing off her lyrical talent. The 16th track, "Hoax," displays Swift's versatility and how much she has evolved in this sweet, soft, yet sad song. With this album, Swift is truly being herself. 
"Dumdi Dumdi", released on August 3, is the first single album by (G)I-dle, with the physical album having two tracks. The first track is "Dumdi Dumdi", showing that this girl group is versatile, coming out with different concepts and sounds with each release. This song, which both kids and adults will enjoy, truly is a depiction of summer, encasing the upbeat and happiness any summer tune should have. The second and only other track, "I'm the Trend," is a happy, playful song that also fits the summer theme. With this song, one could notice some "shade" being thrown towards haters, and the widely known survival shows "Produce 101," and "Unpretty Rapstar," both of which are known for being corrupt. While it is a short album, (G)I-dle still produced two amazing songs that make anyone happy and want to dance.
Something else to be noted is that BTS released a single named "Dynamite," which was recorded fully in English, released on August 21. BTS broke records with this song, namely counting 101.1 million views on the music video the day of its release, making this the most-watched music video in 24 hours. Something to mention is that Dynamite — full of happiness, love, energy, and pop — was released to cheer people up during these troubling times.
These musical releases, all different from the other in several ways, are all received positively, marking the summer of 2020 a musical success. 
—–
If there are issues with this article, report it here.