Review: Raya and The Last Dragon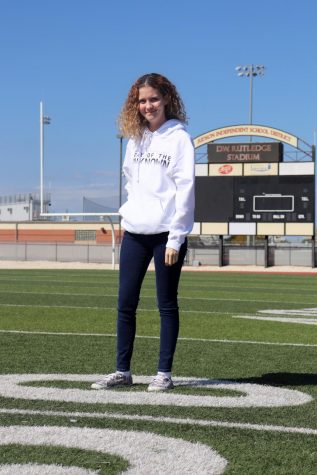 More stories from Camille McWhirter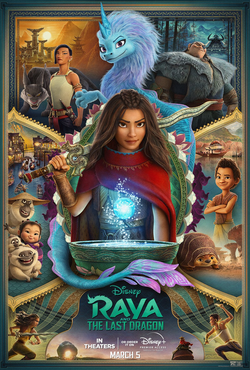 On March 5, Walt Disney Pictures released Raya and The Last Dragon in theaters and on Disney+ with premier access. According to Deadline.com, the film led the weekend "with a studio reported $2.5 million Friday and an industry weekend estimate of $8.3 million at 2,045 theaters."
In the beginning, we are introduced to the history of the film's world, Kumandra, narrated by the protagonist Raya, voiced by Kelly Marie Tran. We learn how majestic dragons once roamed the lands and brought water to the people. But, evil darkness quickly swept the world and turned people to stone. One final dragon named Sisu, voiced by Awkafina, was able to vanquish the evil by uniting the powers of the dragons but sacrificed herself in the process.
Years later, we join Raya on her journey to bring peace to the land. She is in search of the last dragon, Sisu, after learning that the dragon was still alive, and is on the run from princess Namaari, voiced by Gemma Chan.
As the film progresses, we are introduced to many side characters who join Raya on her journey. We meet Boun, voiced by Izaac Wang, the young captain of a shrimp boat, one-eyed Tong voiced by Benedict Wong, and Noi, voiced by Thalia Tran, a baby dubbed "con-baby" and her mischievous monkeys. The characters all make bonds in one way or another with Raya, and the audience, with memorable and funny personalities. 
The voice acting was phenomenal. No character, except Sisu, felt out of place with their voice. Their personalities shone through and into their characters. Awkwafina as Sisu was startling, but it was very easy to get used to, and I believe she was perfect for the role. The characters are unique in their way and interesting, and there were no characters that I genuinely didn't like. The "villain", Namaari, really interested me with her dynamic about trust with Raya. Despite her being a villain, I still liked her. She had depth and didn't look like a stereotypical Disney lady. The characters had similar structures to other Disney characters, but that can be simply chalked up to Disney's style.  
What surprised me with this movie was the fact that it had no singing. It's a Disney movie, so one would expect to hear some singing… but nope, none at all. It was a pleasant change, truthfully. Though some may say that songs are a traditional part of Disney movies, I digress, this movie would have still been amazing even if it had songs, and the fact that it doesn't isn't what makes this movie amazing.
What makes this movie amazing is the character designs, the attention to Southeast Asian culture and detail, the musical composition, and the storytelling. 
The attention to Southeast Asian culture is clear as day. It's blended into the movie perfectly, showing off the cultures with the five separated lands. Kumandra is like a melting pot of all sorts of Southeast Asian cultures. The lands all had their musical compositions that just fit the feel and personality of the people there, and there was never a dull scene. The dragons are based on Southeast Asian folklore, and the land is widely based on the region's actual geography. If I had any personal complaint, it would be that we never got to have extensive world-building. The characters were quickly moving from place to place, not allowing you to fully take in the first land before the next. It's hard to distinguish which land is of which country in Southeast Asia, though I'm not as well versed in Southeast Asian culture and geography to immediately recognize a country while watching a film.
Now for the storytelling, it did feel a bit generic and cookie-cutter, but it felt good for this movie. It didn't feel redundant, and it kept going smoothly. There was never a time while watching it did I feel bored or want to turn my eyes away. The attention to detail in the background and setting was phenomenal, and I was in awe at the animation and art design.
There was some notable controversy for this movie, however. While not directly seen in the movie, the voice actors are still major factors. So, when you cast the majority of your voice actors in a movie about Southeast Asia, with East Asian voice actors, there is no doubt going to be some controversy. It would be nice for people who represent a culture to take part in movies that do the same, but this critique does not affect my overwhelming enjoyment of the film.
"Raya and The Last Dragon" was a personal surprise. I was not expecting to like it as much as I did, and I wasn't expecting to be blown away by the visuals and movie overall. It's most definitely worth the watch, even if you aren't a fan of Disney movies. It will become free on Disney+ on June 4. 
—-
If there are issues with this article, report it here.