Review: Blackpink "The Album"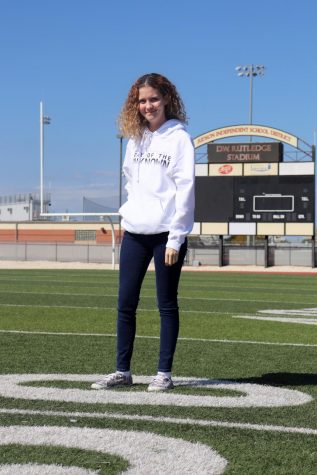 More stories from Camille McWhirter
"The Album" is the debut Korean-language studio album for the South Korean girl group Blackpink. It was released on October 2, through YG Entertainment and Interscope. The album has three singles and contains collaborations with Selena Gomez and Cardi B.
The first track and single on the album is "How You Like That," a very trap and hip hop based song, which happens to be the usual sound for Blackpink and it's far from their best. It isn't a bad song, but it isn't a new sound either. The chorus is actually rather addicting and even if it isn't the most unique song out there, it will definitely get stuck in your head. The lyrics are very inspirational, with the main message being to get back up again and to not let yourself be haunted by toxic and dark events in your life. 
The second track and also the second single is "Ice Cream" featuring Selena Gomez. Now, this song did not sit right with me. It sounded like the usual, cheesy pop song that would cause a pounding headache if you listened to it more than once. The entire track, up until Lisa's rap, sounded like a never-ending verse. The chorus barely sounded like a chorus, and I didn't even realize there was a pre-chorus. Blackpink has done concepts like this before and nailed it, but this particular song just rubbed me the wrong way. Plenty of other people like it for its uniqueness and summer vibes and I can at least say that Blackpink did do something different than their usual hip-hop doused songs. 
The third track is "Pretty Savage," a confident and cheeky tune. Honestly, I'm quite torn with this song. It sounds like a smaller, less in your face version of "How You Like That." The opening of the song has got to be my favorite, with the chorus sounding like the usual Blackpink chorus just softer. Some other parts of the song, the pre-chorus sounds like it's from a completely different song and the outro was a confusing surprise. However, the vocals and rap are on point, as usual. It's not a bad song, it's just a sort of sound my ears would need to adjust to.
The fifth track and final single is "Lovesick Girls," probably the only song other than "How You Like That" on this album that I can tolerate. This track is the type of song you could listen to at max volume while driving down a road with your windows down. This is definitely a dance track and can easily get you smiling and nodding along. This song brings some older pop sounds back and it works perfectly. It gives you hints of nostalgia and the bridge is just downright gorgeous.
The sixth track is "Crazy Over You". This song honestly is all over the place. The song sounds like multiple sounds mashed together to create one song that just didn't work. The song isn't satisfying nor interesting; in fact, it does the opposite. The chorus is disappointing and confusing. Jennie and Jisoo worked the song with their vocals, but even their voices weren't able to save this song's failure. In shorter terms, this song is literally a biohazard. 
The eight and final track is "You Never Know". Finally, I have found a genuinely perfect song. It's gorgeous, melodic, and full of emotion that tugs on your heartstrings. It's a magnificent and sweet ballad from the girls– a type of song that tends to be rare from them. They absolutely killed it with their vocals and showcased their talents beautifully. They were able to show more vulnerability and versatility with this track. Hands down, the best song from this album. 
Overall, this widely anticipated album was sadly a letdown. There were a few good songs and the girls really pulled through with their vocals and raps, but the music was lackluster, mashed up in confusing ways, and honestly just shows the girls' talents in bite-sized forms. 
—-
If there are issues with this article, report it here.