Review: BTS' "Be"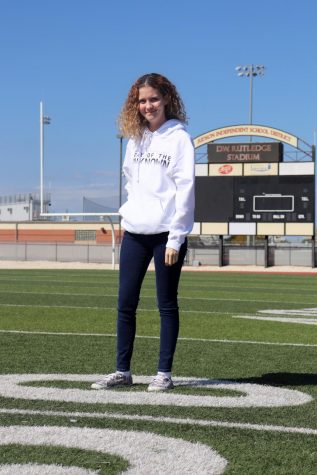 More stories from Camille McWhirter
"Be" is the fifth Korean-language studio album by South Korean boy band BTS. It was released on November 20, 2020, through Big Hit and Columbia. This album features the singles "Life Goes On", and "Dynamite," the latter peaking at number one on the Billboard Hot 100, making it BTS's first hit to do so. 
The first track is "Life Goes On," a much softer and mellow song in comparison to the usual opening tracks on other albums. This song spreads the message of hope with beautiful vocals, lyrics, and a sweet meaning. However, a bit of criticism would be that the chorus didn't exactly sound like a chorus at first. When I first listened to the song, I didn't even realize when the chorus had started or ended and it was a bit confusing. While that can become annoying, the gorgeous melody and lyrics made up for it. 
The second track is "Fly to My Room," yet another soft and beautiful song. It features only Suga, J-Hope, V, and Jimin. It is a bit more upbeat than the previous song, although still mellow. It has a strong feeling of nostalgia – one of the most prominent things about this track has got to be the vocals, with vocalist Jimin showing off his amazing falsettos, rappers J-Hope and Suga proving their skills once again with talented rap segments, and vocalist V giving us more of his gorgeous lower toned vocals. While this song is far from being my favorite, it is still beautiful and snags the hearts of many other BTS fans. Personally, it sounded a bit odd when I first listened to it and I still probably wouldn't listen to it many more times. 
"Blue & Grey" is the third track on the album, written, composed, and produced by V. It is a very special song, and is most definitely one of my favorites. This song uses the colors to, in a way, represent and talk about depression and mental illness. It's a relaxing yet sad and questioning song that makes people wonder if wanting to be happy is too much to ask, shown with the lines,  "I just wanna be happier, am I being too greedy?".
"Skit" is the fourth track on the album, however, it isn't a song. BTS have usually provided recordings in their albums of them talking, especially more so in their older albums. It has been a while since BTS has had a skit in their album, so many fans were elated to see one now. 
The fifth track on the album is "Telepathy," a much more upbeat song, similar to their hit single "Dynamite." Now, this song doesn't hit it for me. The autotune is a bit awkward and some of it doesn't mesh that well with the music. However, I can see why some people would enjoy the song. I have enjoyed previous songs from BTS that incorporate plenty of autotune, but this time it took away my ability to properly enjoy the song. Now, the lyrics are still clever and full of fun and thoughtful word-play. 
"Dis-ease" is the sixth track on the album and a much more hip-hop style song. When I first listened to the song, I immediately felt a bit averse to it. But, after listening to it a few times, I have found that I quite enjoy it. It is definitely far from the best track on this album, but it is in no way the worst. It has a more vintage vibe mixed in with the hip hop elements and pushes for people to keep going and to push through these tough times. 
"Stay" is the seventh track, featuring members RM, Jin, and Jungkook, and arguably is the best song on the album. This song is a gorgeous EDM based track, with possible hidden meanings about the members in the lyrics. At the forefront, this song is about the band staying together and in communication with each other, and even with their fans. However, the vocals of Jin and Jungkook are what shines the most, and what immediately sealed my heart on this song. 
The eight and final track is none other than the hit single that took the charts by storm. "Dynamite", a bright pop song that is all in English, was actually made for those who live in the US during these times battling Covid-19. This song is supposed to be a mood lifter, to give people some form of happiness to keep going and to keep their spirits high. 
This album had me feeling a flurry of emotions ranging from delight to even perplexity. Despite not blowing me out of the water, the album still proved how skillful BTS are and held their spot on the charts.
—-
If there are issues with this article, report it here.