Japanese Culture and Anime Club looking to grow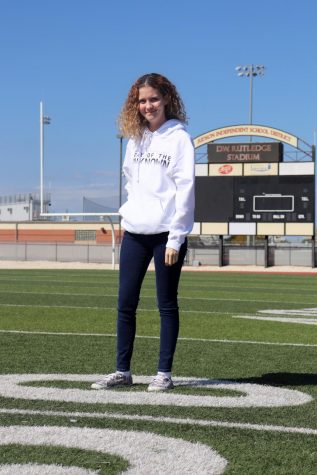 More stories from Camille McWhirter
The officers of the Japanese Culture and Anime Club are looking for new members who are as enthusiastic about anime as they are, making new friends, and make marvelous memories.
The club takes place every Monday at 4:30 p.m. to 5:30 p.m. in the library, sponsored by English teacher Ms. Jennifer Ruth, who wants to widen the knowledge of Japanese culture and anime appreciation. The club officers are sophomore Angie Granados, sophomore Daniel Granados, freshman Kamira Greene, junior Dai'dreyon Parker, and sophomore Keon Parker.
Ruth has been sponsoring the club since 2012 and has tried to increase its range and ability with each year, not to mention she only asks for five dollars for the entire year.
"I think it's cool because the money goes to funding the club," Greene said.
The club will provide plenty of activities with a rotating schedule each Monday for activities to do with peers so no one feels left out.
"I'm really excited for this club because I get to share my interests with others," freshman Amaiah Pereyra said.
The club welcomes new members with open arms and a positive attitude to make sure the members make enjoyable memories and friends to come.  
"I think it's super fun, I feel at home because no one will judge me because we're all the same," freshman Jada Cerdo said.
The club hosts multiple gatherings every year so no one gets bored.
"I'm exceedingly excited for this year. Everybody seems really happy about it and I'm hoping we'll have a good year," Ruth said.
Those who join the club have different reasons for joining, some just need some friends, some want to enjoy anime with others, and others may just want some relaxation time.
"I think this club is going to be a good time for anyone who comes here because many people think that it's just a normal club or kids who just want to watch anime and have fun, but no, it's the bond. It's the bond," sophomore Harley Silva said.