Mr. Victor Santos starts Brazilian Jiu-Jitsu Club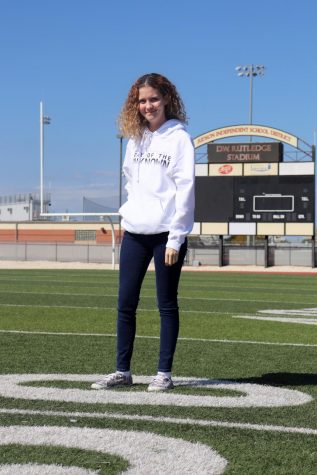 More stories from Camille McWhirter
Sponsor Mr. Victor Santos is looking for students who are eager to learn self-defense and grow as individuals for the Brazilian Jiu-Jitsu club.
The club takes place every Monday directly after school for one hour and is run by Santos and co-sponsor Paul Guenther, both of whom want to widen the reach of the club to all students.
This is the club's first year and it has already reached various students of both genders.
"We have a large interest from the wrestling team and I think we will get larger with students even outside of the wrestling team, with an equal amount of girls and boys," Santos said.
The girls who are in the club have shown just as much enthusiasm as the boys.
"It's fun," sophomore Yasmin Munoz said. "It's kinda like extra practice for wrestling and a good activity to participate in."
There is a misconception that Jiu-Jitsu is all about fighting but there are definitely more factors at play.
"Jiu-Jitsu is about learning what your body can do. It is about handling your body differently than you have over the past 15 to 16 years you've had them and understanding what the correct technique is," Santos said.
Some people would question if Jiu-Jitsu was a legitimate hobby. For Santos, it holds a special place in his heart.
"I got my son into Jiu-Jitsu to keep him from getting into fights. Since then, he has progressed physically and mentally," Santos said.
His' son shares the same sentiment.
"Jiu-Jitsu helped me get out of some things I was in trouble for and it helped me learn self-discipline. It has helped me stay out of trouble and to grow as a person, both physically and mentally," freshman William Santos said.
Those who are in the club are welcoming new students with open arms.
"It's fun. It's a good sport. I definitely recommend other students to come and give it a try," sophomore Jonathyn Kidd said.