Review: Blink 182's "Nine"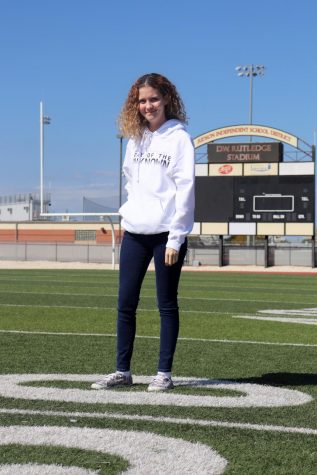 More stories from Camille McWhirter
On September 20, 2019, American rock band Blink-182 released their eighth studio album "Nine," with 15 tracks, through Columbia Records. The album features previously released songs such as "I Really Wish I Hated You," "Darkside," and "Blame It On My Youth." 
The first track, "The First Time" starts the album off strong, oozing with restless energy and fun, immediately getting the listener hyped for the album as a whole. 
The second track and third single, "Happy Days," shares the same energy but with a much deeper message. The song has founding member Mark Hoppus reliving past fights with self-doubt. The song is a perfect mesh of amazing lyrics such as, "Hey kid, don't listen to your head. It only fills you with dread and with doubt," and energetic sounds which keep the listener enticed. 
The fourth track and fourth single is "Darkside," a synth-heavy song that still manages to have that unique Blink-182 sound. While Hoppus might not be a good live singer, his unique vocals bring this song to the wonderful height of perfection.
"Black Rain" is the eighth track, a song with a creative and dramatic chorus and super heavy verses. The song is very unique but mixes well with all the other songs. While this is not the best track on the album, it is far from the worst.
The ninth track and fifth single, "I Really Wish I Hated You," is a glitzy song with a roar of instruments and catchy yet serious lyrics. The song shares a story of how someone wants to get back together with someone, though he knows he shouldn't. The song is just one of the few newer songs that the rock band has created while dabbling in new, creative sounds.
"Pin the Grenade" is the tenth track and arguably has the best chorus of the entire album. The song is catchy, upbeat, and just makes you want to dance. "Pin the Grenade" has also started to become a fan favorite and it isn't hard to see why. 
The fourteenth track is "Hungover You," a song with a catchy chorus and a sound that adds diversity to the album. The song is paced differently than the other songs on the album, but it works perfectly.
The fifteenth and final track is "Remember to Forget Me," a song that started out slow but gradually grew faster and faster. Arguably, the best part of "Remember to Forget Me" has got to be the insane burst of the drums at the end of the track. The voices and instruments mix together from beginning to end, the song becoming the perfect end to the album. 
This album brought a mix of nostalgia and a new sound to those who grew up listening to Blink-182, and amazement to new, oncoming listeners.