Review: BTS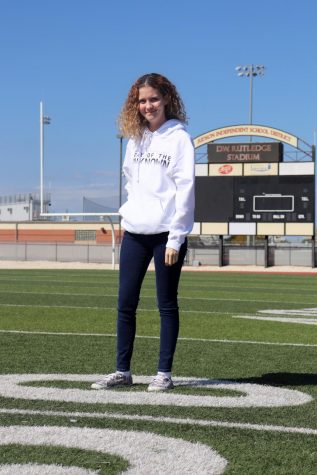 More stories from Camille McWhirter
"Map of the Soul: 7," also known as "Mots 7," is the fourth Korean studio album by the South Korean boy group, BTS. It was released on February 21 under Big Hit Entertainment with 20 tracks. According to The Korea Herald, the album has already been preordered 4.02 million times, greatly exceeding the preorder number of 2.68 million by the extended play "Map of the Soul: Persona". The first five tracks on the album are also a part of the previous EP. This album features two released singles: "On" and "Black Swan". 
The sixth track is "Interlude: Shadow." This track is a solo by Suga, also known as Min Yoongi. This track is truly Suga pouring out his heart, letting his heart bleed out as he shares his feelings in the best way he knows how: music. He tells how he is afraid to fall down from this high social status he has climbed. He shows that the more he shines, the more the fame takes over, the crazier fans get and the heavier the weight is on his shoulders is. Take one step away from the sound (although it does sound amazing) and just listen to his words, read what the lyrics say, and understand his pain and conflicts. Overall, this track is a lyrical masterpiece, though that is to be expected since Suga did take part in also composing the song. 
The seventh track is "Black Swan," which also happens to be the first single off the album, was released on January 17. At first, listen, it can be very hard to differentiate one member from the other. That is because… at some parts, their voices are mashed together to form a sensational sound. They are trying to portray themselves truly well molded, to show that they are a group of seven, not one, not three, and not six – seven. This song is all about how the seven members are afraid of their passions for singing, dancing, and making music might disappear at some point in their lives. This song is all about how it is difficult for them to go through things and deal with the side effects fame brings, despite putting on confident and happy faces.  
"Filter" is the eight-track on the album, and is a solo track by Park Jimin. Now, taking a turn from the two previous dark songs, this one is more upbeat. This song is a sweet yet flirty, melodic masterpiece that can first come across as a romantic song. However, this song is basically him saying that he has become more confident in his skills, persona, charms, and more. He shows that he loves his fans and will be anything they want, and believes they will love him no matter what. He truly loves his fans, and this song is proof of that love.
The tenth track is "Louder than Bombs," a track that was composed not only by the BTS composers but also by Troye Sivan. Despite the title making it seem like this song might be an explosive one, it instead is a slow and somewhat peaceful song. The chorus is truly the best part about the song, the magnificent vocals heightening by the vocalists of the group. The track is all about how even if the group is surrounded in darkness, they will still sing for their fans, and they will do anything they can to make their fans happy. They understand that everyone feels bad and everyone has a right to. Through their fan's hard times, they will be there for their fans- no matter what. 
The 11th track is "On," the second single on the track. This song is truly a unique work of talent, a type of song BTS hasn't yet touched. The song is a much more hype sound, one that will get their fans screaming and jumping in the crowds and stadiums. It's so energetic and the vocals are so amazing, that they will give you chills every time you hear them. This song is all about how they have pushed themselves up from the ground up. They stayed strong through thick and thin. They have shown that giving up is not an option, that no matter how hard and gloomy things get, never give up- because things will get better. 
The 12th track is "Ugh!", a track featuring the three rappers of the group: Suga, J-Hope, and RM. This trio is known for releasing rap centered songs that just completely dominate, and this song is no exception. This song is truly "hype", strong, and will most definitely have the fans screaming at the top of their lungs. RM and Suga showed their immense rap speed and J-Hope brought a unique rap sound, like he always does. This song gets your heart racing, it makes you want to move, to maybe even flip a table – that's how strong and intense the track is. Oh yeah, and we cannot forget how this track is another iconic bite back at the haters. 
The 18th track is "We Are Bulletproof: the Eternal." How, going into this song, you'd expect a strong, aggressive track just like its predecessor, "We Are Bulletproof", released in 2013. But instead, this track is sweet and soft. This is another song for the ARMYS, their fans. They sang, "we were only seven, but now we have you all now." According to BTS, they are bulletproof because of their fans, that those people made them strong and have the strength to find love for themselves. This track was honestly touchy and tear-jerking, especially with the people who have been with them through thick and thin and who have stuck by their side. 
This album, overall, was a masterpiece. BTS have time and time again shown that they do not fear trying out new sounds and taking leaps, and that they will always serve up top-notch music. These boys are still on top of the game and their numbers speak for themself. 
—–
If there are issues with this article, report it here.