Review: Maleficent – Mistress of Evil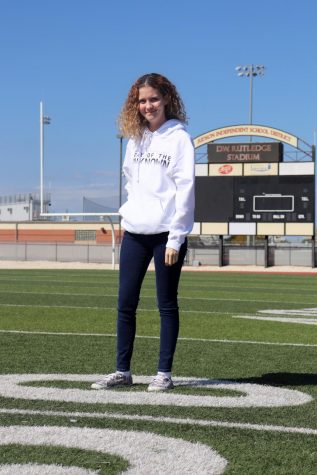 More stories from Camille McWhirter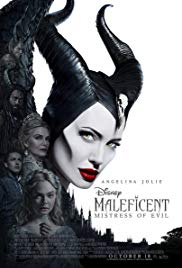 On October 18, 2019, Walt Disney Pictures released "Maleficent: Mistress of Evil". According to Variety Magazine, the film debuted in North America with $36 million for a worldwide launch of $153 million. The movie received mixed reviews, though the criticism was more pointed at the plot and the effects.
The film begins with Princess Aurora, played by Elle Fanning, now the queen of the Moors, the gorgeous and colorful fairyland that gave birth to Maleficent. Aurora hopes that her engagement to Prince Phillip, played by Harris Dickinson, would bring a union to the human and fairy worlds. But, of course, there's the issue of meeting the in-laws first. Maleficent, played by Angelina Jolie, tried to force a smile and had to learn the art of small talk when talking to King John, who was played by Robert Lindsay, and Queen Ingrith, played by Michelle Pfeiffer. 
It doesn't take long for the well-spoken, mean girl-esque queen to get under Maleficent's skin. Much to the surprise of Maleficent, Aurora took the side of her human-in-laws during the dinner altercation, causing Maleficent to fly off with deeply upset emotions in her heart.
As Aurora attempts to impress Queen Ingrith, and to fit in with her new "family," Maleficent discovers her heritage, a species named "Dark Fae," a race of fairy who were forced into hiding after near extinction. And now Maleficent must face two choices: either to side with her heritage and get revenge on the humans or seek out peace between the two races.
The main issue seen with the movie is Maleficent herself. Throughout the movie, she felt like a side character who was just seen as this almighty, powerful creature far too many times. It's obvious the movie makers did not want her to be the villain, nor make her a complete heroine. So, Maleficent was stuck in the middle, watching as two sides fought about what was right and what was wrong without adding much to the conflict.
Overall, the film was amazing with a roller coaster of special effects, little twists, and more. The movie showed the fear and uncertainty of society to the unknown. Despite what some critics will say, "Maleficent: Mistress of Evil" is an amazing sequel to the 2014 original.