Review: "Yes or Yes"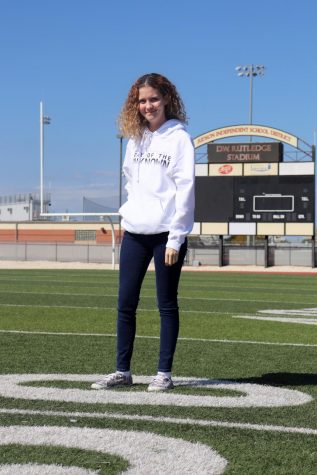 More stories from Camille McWhirter
"Yes or Yes" is the sixth extended play by South Korean girl group Twice. The EP was released on November 5, 2018 by JYP Entertainment. In early October 2018, advertisements with the phrase "Do you like Twice? Yes or Yes" were put up on subway billboards, drawing attention online. On October 11, JYP Entertainment confirmed that Twice planned to release their third Korean album of the year on November 5.
The first track is the lead single, "Yes or Yes." It sets the tone for the other songs and doesn't leave you with a misleading feeling. The song is a vocal-based song with small rap parts between, more for the audience of either kids or people who enjoy poppy sounds. Lyrically, the song is about only being able to reply "Yes" to a love confession.
The third track is, "LaLaLa," with the lyrics written by Twice member Jeongyeon. It keeps up the happy and cute sound but adds a guitar sound, which gives it extra power. It is the type of song you'd want to roll down your windows in a car to while on the freeway.
The fourth track is, "Young & Wild," with lyrics written by Twice member Chaeyoung and Kim Hyun-yoo. The song feels like it has the potential to be an edgy hip-hop track. However, Twice keeps it true to their roots. Despite them not branching off into the more edgy sound, the song still felt unique. The thumping in the bridge gave it that slightly edgy feel. The rapping in the song was also more prominent than in their other songs and was perfect for it.
The fifth track is "Sunset." Like a couple other songs, this song was also written by a Twice member, Jihyo. While the song had amazing vocals, the instrumental was a letdown. It felt out of place and kept switching up. It felt rather messy, thus making the song messy. Sometimes, vocals can save a messy song, but not in this case.
The sixth track, "After Moon," is the ballad of the album. Twice aren't known for their vocals, but they completely nail it with this song. It isn't a mind-blowing song with extreme high notes, but a more relaxing and soothing song to nod your head to. The chorus felt a bit stronger than expected from the rest of the song but still sounded pleasant.
"Yes or Yes" is easily described as a bright and lively album in the synth-pop genre with influences from Motown and reggae sounds. This EP isn't for someone who is into hip-hop, but more for those who are into cheerful beats and cutesy lyrics.