Spirit organizations celebrate nutritional service employees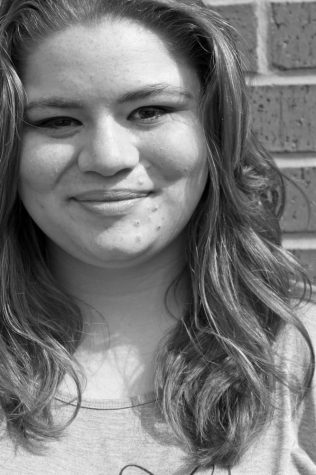 More stories from Victoria Phipps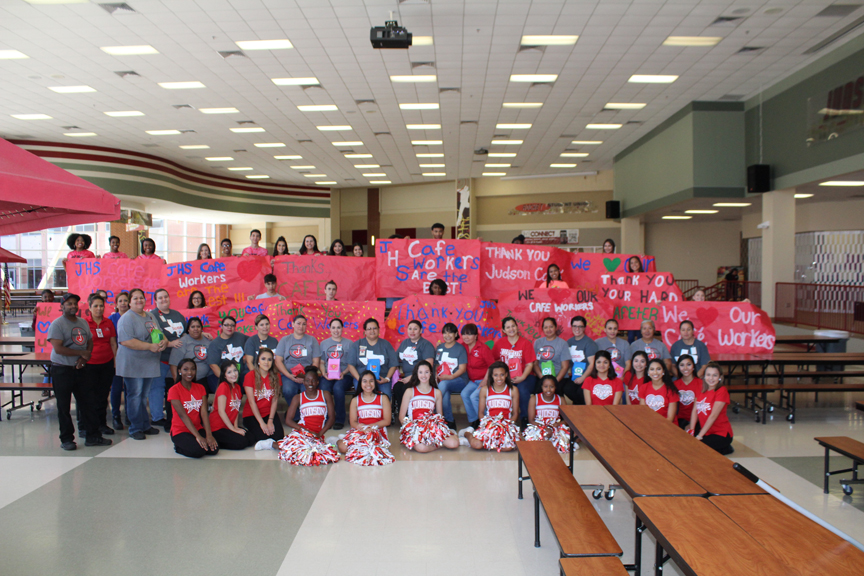 On May 5, 2017, five organizations came together to show the cafeteria staff their appreciation for what they do.
Cheer, Starlites, Student Council, the drumline, and Mrs. Hill's community service class put together a 'thank you' that would be engraved into the staff's minds of the hard working 20-person cafeteria staff.
"This is to show the cafeteria staff how much we appreciate all the hard work they do for the school," cheer coach Latonya Jones said.
Sophomore Nathaniel Cullors sang a heart touching cover of "You Raise Me Up," originally sang by Josh Groban. Principal Jesus Hernandez and senior Viance Barrera gave touching speeches of how valued the staff is to the school. Barreras speech was then translated in spanish by senior Christopher Bedolla.
"Thank you for all that you do," Barrera said.
The cafeteria staff was then given a goody bag, put together by Jones and the cheerleaders. They contained candy, chips, soda, and a superhero lanyard.
"This is just a small piece of our gratitude," Hernandez said.