Boys basketball advances in playoffs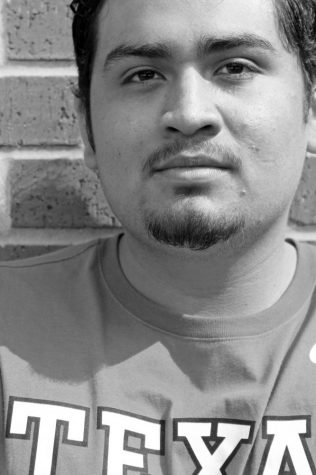 More stories from Gustavo Rivera
Last week, the Judson Rockets (26-10) defeated the Canyon Cougars to compete in the first round of the playoffs against Steven High School (20-10) at Alamo Convocation Center on February 20.
"We should be able to control the paint. Overall, we are a lot bigger. The guards are bigger and we are hoping to control the pace on defense," head coach Victor Lopez said.

First possession of the game went towards the Rockets for a layup from senior Questen Lucky. Afterwards, senior Quinten Crawford looked for a pass but was deflected by Steven's Victor Velasquez. Later, the Rockets had back to back fast threes from senior Seth Tiemeyer and junior Dhimani Hernandez, putting the Rockets up 15-10. Stevens, closing the first quarter, finished with an alley hoop from Velazquez to Carlton Linquard, with Steven's in the lead 22-18.

Early in the second quarter, Lucky drove into the paint for a layup. Running the court, Lucky pulled up with an open three. To complement his three, Lucky passed out for the assist to Tiemeyer for the layup, tying the score 31-31. The big man, junior Demarvin Leal, put up the layup to take the lead, 33-31. The Falcons finished the quarter with the corner three from Khouri Perkins to keep score to a three-point difference, 37-34.The Rockets ended the quarter, 47-37.

Judson dominated the third quarter. Crawford drove in from the corner inside to complete the layup, 49-39. The 6'7" forward Hernandez pulled up from outside the arc for the three. Afterwards, senior Kishaun Fisher got the steal and assist to senior Cordell Sheppard for a corner three. 61-47. Later on, Crawford found senior Howard King in the paint in return for the layup, ending the second quarter. 67-41.

Steven's starting five were worn out at the start of the fourth.
With five minutes remains in the fourth, Crawford paced down the court, driving in the paint for a layup, keeping the 25 point lead alive with a score of 79-56. The Rockets finished the game solidly, 82-68.
"We played well. We did pretty much the things we had said early what we wanted to accomplish," Lopez said.
With the win against Stevens, the Rockets advanced into the second round for an epic battle against the Westlake Chaparrals (32-3) at Hays High School on February 23.