Boys basketball falls to Westlake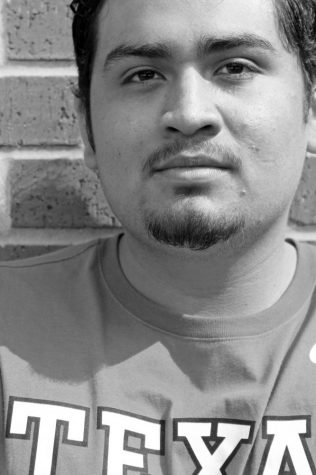 More stories from Gustavo Rivera
The Judson Rockets (24-12) basketball team came into the game with a victory against Clark in the first round of the playoffs. They were looking to be on top again against a tough Westlake Chaparrals.
"We had to make a little bit of adjustment because of how tall they are," head coach Victor Lopez said.
In the opening tip off, Westlake didn't hesitate, starting out strong with multiple threes. Due to Westlake aggressive defense in the first quarter, the Rockets were down 2-16, which forced Lopez to call a timeout to make adjustment to Westlake's tough defense. After the timeout, it was Quintin Crawford for the corner three, which fired up the Rockets to strengthen their momentum. One of Judson's key player, Shelby Adams, made back to back layups and one epic reverse layup to end the first quarter.
In the second quarter, Westlake came out with a strong start with multiple threes and jumpers inside the paint. Westlake's Joe Palmo stepped back from the paint and made threes despite the double team from Judson's defenders. Later, Westlake's Matthew Mayer didn't hold back, dunking the ball to give the Chaparrals a strong 17 point lead in the second.
On Judson's offensive possession, it wasn't what Judson was hoping for. Crawford made a corner three, which was blocked from Keonte Kennedy.
Going into the third quarter, on the Rocket's first offensive possession in the third, Brock Cunningham blocked a drive in layup from preventing Kyle Fey to score. Later, Adams was open in the back court alone and dunked, which hyped the crowd up. Westlake's Will Bakers, the tallest on the court with the height of 6'9″, returned the favor with a dunk to close out the quarter.
In the last quarter of the game, Westlake's Baker shot a three for outside the three point line. Later, Adams scored two layups and a three, but it wasn't enough to take the lead against Westlake's tough defense.
Despite the 74-93 loss to the Westlake Chaparrals, the boys basketball had a great season and are going to build and learn from this to succeed and go deeper into the playoffs next season.
"Hopefully, we'll be better next year than this year," Lopez said. "We have a lot of young guys coming back next season. We won't have Shelby, but I think he brought those guys up to the level we need to play next year."