Football pulls off a win against Clemens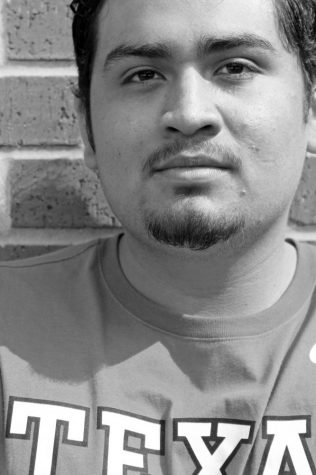 More stories from Gustavo Rivera
The Judson Rockets came in for an epic showdown against the Clemens Buffaloes (5-2) at Rutledge Stadium, who themselves came off a loss against Smithson Valley 45-21 the previous week.
In the first quarter, the Buffaloes didn't hold back, scoring the first touchdown off of a pass reception from their star quarterback Frank Harris, giving the Buffaloes a 0-7 lead with six minutes left in the first quarter. Shortly after, the Rockets hustled to the Buffaloes second yard line. Quarterback Julon Williams capped the drive off with a two yard rush for a Rockets touchdown, tying the game 7-7 at the end of the first quarter.
In the second quarter, the Rockets went for a field goal attempt on fourth and goal, giving the Rockets a three point lead. On third and ten, Harris ran out of bounds as he got tangled up by a Judson defensive player on the sideline. He was unable to return.
On fourth and ten, Clemens kicked a 17 yard field goal, again tying up the game. Wide receiver Isaiah Sander caught a pass reception from backup quarterback Logan Teske for a touchdown. Clemens took the lead by the end of the first half, 10-17.
In the third quarter, Clemens' Anthony Graham intercepted a pass at Judson's own 33 yard line.  On fourth and five, Clemens missed a field goal, keeping the score at 10-17. On the following drive, Judson's Sincere McCormick ran the ball three yards for the touchdown and tied the game at 17. With Clemens on their backup quarterback, Judson's defense managed to stop Clemens offensive game in the third quarter.
In the fourth quarter, on Judson next possession, Mi'Kel Jackson rushed three yards for the touchdown. The Rockets took control of the game, 24-17. Clemens returned with a 19 yard pass completed from Teske for a touchdown, again tying the game. With the Rockets at first and goal, McCormick ran it in once more with a nine yard touchdown. 31-24.
The game wasn't over just yet.
Clemens running game made it all the way to Judson 16 yard line with 51 seconds on the clock. Teske looked for an open receiver, yet was intercepted by Harold Watson closing off the Buffaloes from a victory. The final score was 31-24.
Next week, the Rockets will be on the road playing against Smithson Valley (5-2), who are coming off a win against Canyon.