Rockets blast by Unicorns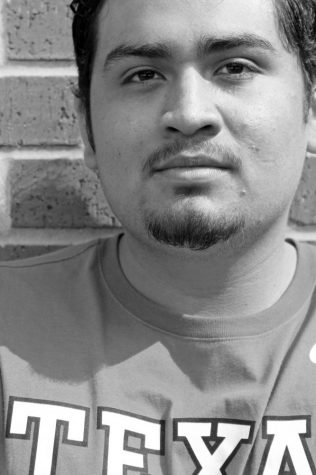 More stories from Gustavo Rivera
This week, the Judson Rockets (3-0 ) were on the road for a showdown against the New Braunfels Unicorns (3-0) at Unicorn stadium. Last week, the Rockets easily blasted by the Roosevelt Roughriders, 62-21.
"It's real easy when the kids are so focused on what they want to do. Coming out here is the fun part," coach Rodney Williams said.
In the opening minutes of the first, the Rockets had a pick six from Gabriel Jellison on the Unicorns own 24 yard line. Quicky after, quarterback Julon Williams made touchdown run for 24 yards. Later in the game, Keith Jefferson had a one handed catch from Williams, giving Sincere Mccormick the advantage to rush in the endzone for a touchdown. On the last play in the first, Kishaun Fisher caught the pass reception from Williams in the endzone for a touchdown.
In the second quarter, Williams threw for 30 yards into the endzone for a completion pass from Jefferson. During the Unicorns kickoff, the ball was deflected on the five yard and was recovered by the Rockets defense, in return for a seven yard rush touchdown run from Rashad Wisdom. The score was now 0-35. The Rockets defense was not allowing any yards to be completed by the Unicorns offense.
Later, a 30 yard pass reception was completed by Fisher from Williams. Closing out the second, the Unicorns continued to struggle to score against the Rockets strong defense.
Starting the third, the Rockets approached the end zone in Unicorns territory and Williams completed a quick rush run for a Rockets touchdown. At this point, the Unicorns were  worn out and the lack of focus seem to inhibit them to find the momentum to act against the Rockets defense. The Unicorns ended the third scoreless one again, with Rockets on top, 0-49.
In the fourth, the Rockets put in the second strings. With less than five minutes left, running back Marcos Franju rushed into the endzone. A late touchdown from the Unicorns closed the game.
"It all started just like the first three games of the year and fired defensively, our defense coordinator Thomas Sitton did a great job on putting the game plan together and kids executed, played hard and did what they were planed to do," head coach Sean McAuliffe said.
The Rockets took the win against New Braunfels Unicorns, 7-49. This week, the Rockets are back home to face the Steele Knights for an epic showdown.