Football blast by the Unicorns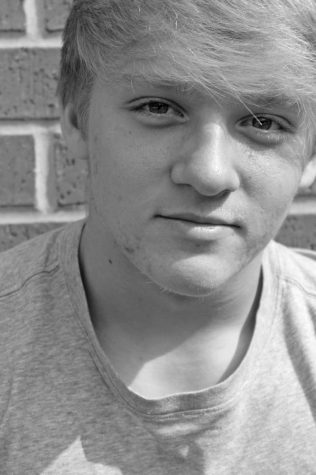 More stories from Nathan Fowler
The Rockets came home to the District rival (2-1) New Braunfels Unicorns coming off a 49-35 win at San Marcos. They looked to come through with the win despite missing pieces on the team.
In the first quarter, the Unicorns made the first statement with a ten yard screen pass from quarterback Ryan Redding to Austin Schriewer going up 7-0. Judson would be held scoreless in the quarter.
However, after New Braunfels put points on the board, it didn't seem to surprise Judson.
"They are a good football team," said receiver coach and offensive play caller Joel Call said. "Everybody wants to beat Judson, so they were coming out to bring their A-game. That's expected and we have to respond to that."
And so they did, with a 39 yard touchdown rush by Mi'Kel Jackson, they tied the game at seven in the second quarter. On the following defensive possession, Redding under threw a Judson's safety. This would lead to a nine yard touchdown rush by Sincere McCormick.
The next Judson possession, quarterback Royal Davis ran up the field for 44 yards leading to a 12 yard touchdown rush by MI'Kel Jackson. Later, the Rockets fumbled a punt return on their own 15 yard line, but forced a field goal. They closed out the second quarter with a 41 yard touchdown reception by Kevin Luster.
Despite the quiet start, the Rockets rolled to a 28-10 lead into the half.
"We just had to stay a course and overcome adversity and not let things rattle us," Call said.
The Rockets opened the third quarter with a turnover as Davis was picked off by safety Kolton Meneley, but the Rocket defense forced a 30 yard field goal. Despite a 80 yard kickoff return by Kenyon Morgan being called back, McCormick rushed 43 yards for the score.
In the final quarter, the Rockets kept pounding with a three yard touchdown rush by Mi'Kel Jackson. It was then followed up with a 64 yard touchdown reception by McCormick. After Davis was placed back onto the field, he made up for his interception with a 50 touchdown rush diving for the touchdown. In the end, the score was 54-13 in their first district game.
"That first one is always the toughest," said offensive coordinator Rodney Williams. "We know everyone is going to give it the best they got. It's a testament to these guys and how everybody works out, and getting the job done at any given time."
The Rockets missed some key contributors coming into the game, but it didn't seem to matter.
"With 4 offensive starters and 1 defensive starter out, we had to play a lot of guys that weren't used to playing" Williams said. "I'm proud of them, no matter who is on the field, what game it is, or even practice, I know we are going to do it right."
The Rockets will continue the district play in one of the city's biggest games against bitter rival (3-1) Steele Knights at Lenhoff Stadium next Friday, who are coming off a 45-24 win at O'Connor.