Football gains another win during televised game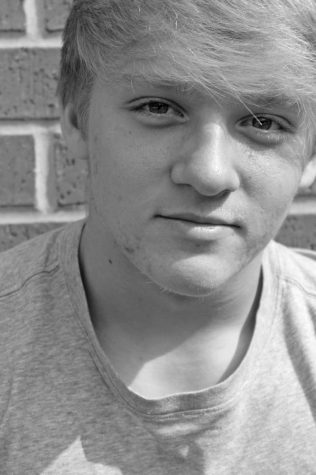 More stories from Nathan Fowler
The Judson Rockets played their hearts out in a televised Thursday Night Lights match-up against the Brandies Broncos at Farris Stadium.
To start the game, the Rocket's defense came out hot making several stops. To add to the fire, the offense came together following a holding penalty off of a 40 yard rush by junior running back Mi'kel Jackson.
"It's always good to get the first touch," head coach Sean McAuliffe said.
The Brandies Broncos started the second quarter on a long drive, scoring on a two yard touchdown with a quarterback sneak. The Rocket's momentum sped up with a kickoff return to the Bronco 42 yard line by senior safety Dominique Ramsey. Freshmen running back Sincere McCormick refused to go down, breaking for 35 yards. Finally, junior running back Jackson polished the drive off with a four yard touchdown. After getting the ball back, sophomore running back Jay Miller entered the red zone following a 30 yard rush. Sneaking in at receiver, Ramsey snagged a pass lofted into multiple coverage by sophomore quarterback Julon Williams. The first half ended with the score being 21 to seven.
"I think the kids were playing with reckless abandonment," offensive coordinator Rodney Williams said.
In a quick start of the third quarter, senior Dreshon Govan made a 60 yard touchdown reception with a whopping 50 yards after the catch. The Rockets would later make the two-point conversion. The Rockets committed several penalties and allowed the Broncos to drive the ball into the end zone, making the game 29-14 at the end of the third quarter.
The Rockets regained their stride with a 50 yard reception by junior receiver Brycen Coleman, leading to a five yard touchdown rushed by Miller. To take the game away, Ramsey intercepted an under thrown pass. With the game being what it was, the back-ups got their chance, and junior Demerion Clark quarterback showcased his abilities with a 50 yard touchdown rush, putting the game out of reach for the Broncos, ending it 42-14.
"Brandies is a good team," McAuliffe said. "They're going to make plays sometimes, and they played their butts off."
Judson made a strong impression going into the season winning by a huge deficit due to out executing the Broncos on offense and defense. They'll look forward to continue their playmaking and record against the Roosevelt Rough Riders at Heroes Stadium on Friday, September 11.