Football wins Homecoming game against the Hornets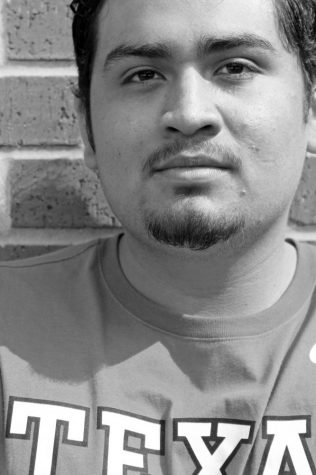 More stories from Gustavo Rivera
Friday night during the Homecoming game, the Rockets faced East Central coming off a bye week. Despite falling to the Knights in week five, the Rockets looked to pass on by the Hornets at Rutledge Stadium.
"We got healthy, got all the sickness out and got a real good week of practice," offensive coordinator Rodney Williams said.. "We got the kids back to condition and we're looking forward to see what happens."
In first quarter of the game, fast winds resulted in a short punt from the Hornets. However, the Rockets took advantage on first and goal, as Mi'Kel Jackson rushed for a two yard touchdown. Minutes later, Julon Williams scrambled out of the backfield from defenders and rushed for a Rockets touchdown, ending the first quarter, 14-0.
In the second quarter, Williams rushed for 22 yards with help from the offensive lineman, passing by the defenders for a touchdown. After the rush, the score ascended quickly with a fumble recovery, two interceptions, three pass receptions for a touchdown and a 40 yard rush touchdown from Jackson. Despite many penalties, the Rockets lead, 48-0.
"We [have to] clean some penalties," offensive line coach Guy Anderson said. "We had three or four false starts in the first quarter and we just can't do that. We got to eliminate penalties."
In the third quarter, with the Rockets on the 44 yard line in Hornets territory, Jackson struggled to contain possession of the football as it was fumbled and recovered by the Hornets on Judson's own 40 yard line. After that, the Hornets responded with a touchdown. The Rockets didn't hold back, as they hustled back to Hornets territory and ended the drive with a 10 yard rush by backup running back Kyrie McNeil for a Rockets touchdown, ending the quarter with a 57-6 lead.
In the last quarter of the game, on Rockets first and six, there was a flag on the play. The Rockets had a false start, pushing the Rockets back five yards, repeating their first down. On first and eleven, the Hornets defense didn't stop running back Edwin Yournet for a 24 yard rush touchdown. With the Hornets having control of the ball, it was later intercepted by Tyreke Adair, leading to another Rockets touchdown, closing out the game 68-6.
Next week, the Rockets will have the Wagner Thunderbirds (3-3), who are coming off a 7-0 loss to Smithson Valley, in the annual "Hammer Bowl" at Rutledge Stadium. Rockets have dominated the Thunderbirds for the past years. The game always brings out epic crowds and awesome school spirit.