Review: Edge of Seventeen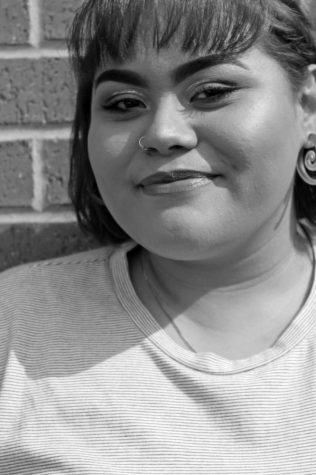 More stories from Denise Bosquez
The Edge of Seventeen was released on November 18 and already proclaimed as the year's best coming-of-age film, being compared to movies such as The Perks of Being a Wallflower, Juno and even older classics such as The Breakfast Club.
Socially challenged teen Nadine has always lived a very self-absorbed lifestyle in a way that has reflected her insecurities. Having been very stubborn when it comes to human interaction such as going to school, things become harder when her father, the only family member of hers whom made life a bit easier, passes right before her eyes on a ride home. Nadine is now pushed into her own universe without her dad, occupied mother and overly successful older brother, Darian.
The film started with Nadine rushing to her history teacher, Mr. Bruner, to share her suicidal thoughts and the need to make sure an adult was told. Mr. Bruner quirkily responds that he too is planning his suicide because he wishes he could enjoy lunch without being interrupted by a badly dressed teen.
Nadine's non existent social life consist of spending free time with her best friend, Krista. One evening while her mom was out on a trip, the girls decide to stay at Nadine's house and as most kids do in cliche teen movies when they're left alone, they drank her mother's liquor.
Drunk Nadine passes out, which leaves the house to Krista and Darian. Nadine wakes up hungover the next morning to find her best friend in bed with her brother. Something Nadine can't seem to just let go, they try making the best of their relationship and bring Nadine along with them.
The following day the girls get fight at school school and Nadine demands that Krista picks either her or Darian and she could not have both. Of course Krista doesn't want to lose her best friend but Nadine picked for her and called their friendship quits and walked away. Although, Nadine wasn't all that lonely, she had previously met a boy named Erwin who she had for history. She found herself spending more and more time with him, though she would always act as she was not interested. After a night of hanging out with Erwin, he invited Nadine to a film festival his work would be played at.
The next couple days Nadine and Krista did not interact at all, as their friendship was completely over. Krista was now nothing but her brothers girlfriend and to be ignored at all costs. Not even being able to bare seeing her at school, Nadine's stubbornness found herself missing class and sitting in her mom's office at work.
Realizing that she not only lost her best friend to her brother but practically stole her mom's car, Nadine impulsively texted her crush, whom she is clearly invisible to, a bittersweet yet way too direct message. After sending the in reversible message, panicky Nadine rushes to Mr. Burner, which brings us back to the films opening scene of her sharing her thoughts on contemplating suicide. Mr. Burner reads over the message to her crush, Nick, and tries his best to calm her down and find the bright side of the situation. Also making her come to terms with what she thought was hate towards her brother, but rather bitterness wards the fact her family distanced themselves from each other after their father died.
The movie ends with Nadine at the festival Erwin's film will be played at which made her realize that after trying too hard to get involved with Nick and spending too much of her time dwelling on her brother and best friend dating she couldn't stop and see Erwin, someone who took time out of their day to comfort her any chance he got.
Labeling The Edge of Seventeen as the best coming of age film is a bit extravagant, but it can easily take the label as this year's. With its realistic plot, I'm sure not only me, but most teens could relate with in certain aspects. Though this was a movie I can see myself watching again, I wouldn't say it's worth going out to a movie theater to watch and much more a film you find on Netflix to enjoy on a lonely Friday night in.