Rockets lose heartbreaking game against rival Steele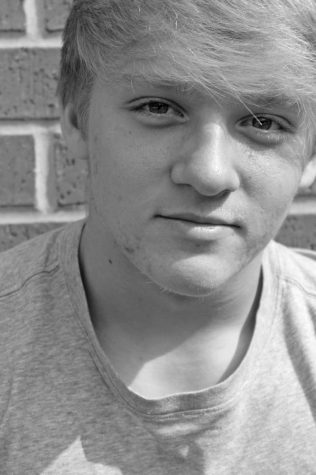 More stories from Nathan Fowler
The bitter divisional rivalry between the Rockets and the Steele Knights came to a head on October 23, 2015, at Lehnhoff Stadium. Both teams were looking to stay undefeated. The Rockets looked to pull off the win despite last year's 23-22 loss in the final seconds at home.
The beginning of the first quarter consisted of punts and failed conversions by both teams. Steele took the first stab as their junior quarterback Xavier Martin scrambled 50 yards to the end zone. With one second remaining, inside linebacker Xavier Morris made the interception restoring momentum.
To start the second quarter, the Rockets showed a spark following the turnover. However, wide receiver Isaiah Gibson fumbled the ball as he tried to extend the play for extra yards. On Steele's drive, they were pushed back 20 yards following two holding calls and were forced to punt.
With five minutes remaining in the half, lightening kicked up and people was evacuated for about an hour.
The Knights came out making the field goal. On the kickoff, the Rockets fumbled at the 23 yard line. Steele responded with a 1 yard touchdown rush ending the half, Judson 0, Steele 17.
In the third quarter, the Rockets picked up on the pace with a 22-yard scramble by Julon Williams, but were held to only a 23 yard field goal. This was the only highlight of the third.
In the heart racing fourth quarter, Williams drove down the field with a few scrambles, setting up another 6-yarder by Williams for the six. The Rockets were forced to attempt the onside kick, which was unsuccessful, causing Steele to run down the clock.
The Rockets lost 20-13 moving on into the next week. The loss may seem to be the end of the world, but at 7-1 for the season, they are looking good going into the playoffs as the take on the Canyon Cougars (2-6) at D.W. Rutledge Stadium on Thursday, October 26.