Sophomore Edwin Howell gets involved early in his high school career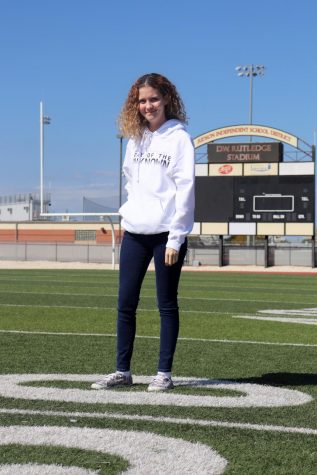 More stories from Camille McWhirter
At the beginning of freshman year, Principal Hernandez drives home three points: take care of business, ask questions, and most importantly, get involved.
Sophomore Edwin Howell went above and beyond in adhering to what he said, becoming a vital member in numerous organizations on campus.
"I'm in dance as a Dazzler, I'm in choir as a tenor, swim, and track as well, " Howell said. 
Some people may find trouble in making room in their schedules but Howell makes it work.
"In swim, we meet in the morning, dance is second period, choir is third period and choir meets after school, so it fits with my schedule. I make sure none of these things happen at the same time," Howell said.
Of course, academics take precedent and Howell makes sure he is able to keep up. 
"I try to get my studying done during class because now we have longer periods, so it works," Howell said.
Feeling burned out can be a looming threat for those in so many organizations, but Howell feels otherwise.
"I don't ever feel burned out because I'm doing what I love and I'm being the best part of myself," Howell said.
But, Howell always has a way in case he ever feels that way.
"I would most likely take a break from one of the things I'm doing and just relax for a while," Howell said.
Getting involved in school can prove to be challenging for newer students who don't know what to do.
"You have so much fun. You can make so many new friends and you never really feel left out, " Howell said.
Howell has shown that being in so many organizations is not impossible when you are doing the things you love.