The case for the Atlanta Falcons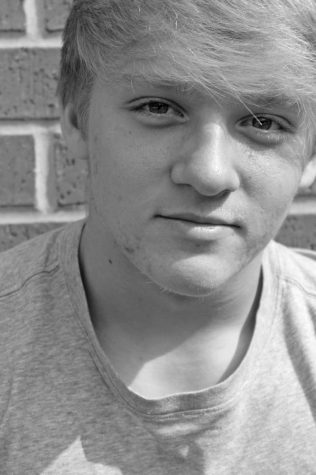 More stories from Nathan Fowler
Atlanta Falcons are taking on a team that is no stranger to the limelight of the Super Bowl, the New England Patriots.
Hunger is one of the major keys and the Falcons have more of it. They last made a Super Bowl run in 1999, playing the Denver Broncos, and were turned down, being defeated 34-19.
The Falcons come through with an offense of no limits. They have an elite set of receivers: Mohammad Sanu, listing at 6"2', 210; and Julio Jones, listing at 6"3', 220. Not to mention, the supporting cast of receivers, all having 200 or more yards.
Running back duo Davonta Freeman and Tevin Coleman, both posing to be all-around players, combined for 883 receiving yards and 1599 rushing yards. Matt Ryan is coming in on the border of 5000 yards passing. Plus, he can spread the ball to anyone. But without the number four O-line in the NFL, who's to say where Ryan and the running game would stand.
Last but not least, like the Patriots, they don't turn the ball over. The Falcons are in the top five in all offensive aspects, first in points, second in yards per game, third in passing and fifth in rushing.
The major takeaway is how flawlessly they handled Green Bay. That is a key to stopping a great quarterback with great receivers. The Falcons just went full blast play after play shutting the Packers out for three quarters. Not to mention, Tom Brady gets most of his success off of play action passes. Open field tackles are going to be necessary for their west coast style.
If they can keep the receivers under shackles for at least a few seconds by pressing them, which they aren't used to, NFL sack leader Vic Beasley and teammate Adrian Clayborn will be able to penetrate and force Brady to throw from his most uncomfortable part of the pocket, outside of it.
The Patriots are 20th against #1 receivers, so Julio Jones might be a valuable source of exposure against "the best team of our time." Although, the Patriots do succeed in double teaming number one receivers, Ryan just needs to remember how he is where he is and continue to spread the ball.
Brady has shown many signs of losing focus and throwing fits. The other week, in the Texans game, Brady whined, begging for a flag after Jadaveon Clowney laid a hit on him. In the hit by Pernell McPhee, linebacker of the Baltimore Ravens, caused him to get in McPhee's face over a well-timed, form tackle. Rodgers lost his focus because of the pressure and Brady loses his as well for a similar, but more ridiculous reason.
This goes back to mental stability, and "hunger" Atlanta is just out to win. No one has truly taken the time to discomfort top notch quarterbacks like this team. Brady hasn't been fully tested mentally and physically until he has lined up against this team. Based off the Conference Championship against the Packers, Rodgers hadn't been tested the way he was before, and the Patriots will receive the same treatment.