Varsity basketball starting off strong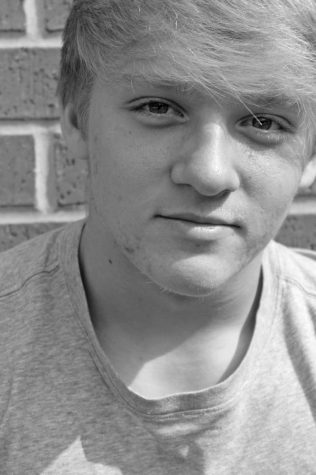 More stories from Nathan Fowler
Last year the Rocket varsity basketball team 29-6. Despite the great record, they lost in the first round of the playoffs to the Johnson Jaguars 59-58.
They held team single-season records: most points per game (76.8), defensive rebounds per game (25.4), offensive rebounds per game (13.6), assists per game (19.8), and blocks per game (7.4).
The Rockets return for the 2015 season with a chip on their shoulder and a roster full of hungry seniors and juniors looking to set the tone for their legacy. They look to return with the same numbers they put up as last year and also reach state.
The roster consists of experienced players, not to mention the high scoring players from last year like Patrick Ramos, who put up 216 points; Shelby Adams, who put up 187 points; and Devin Blair, who put up 165 points.
Like any sport, defense is key. Senior Jamell Bradley had 27 blocks and 90 defensive rebounds last year. Dominique Bradley had 34 blocks and 34 defensive rebounds, and Blair posted 44 steals, exploiting versatility on both sides, showing future success.
They opened the season on a good note beating Warren 67-64 and winning four in a row including beating the impressive Allen Eagles. They hit a road bump, losing to the undefeated number one nationally ranked Atascocita team 50-32.Yet, they were back on a two game winning streak following winning against Laredo United (59-57) and O'Connor (72-58) making them 6-2.
With football slowly coming to a successful close, the Judson basketball team will turn all heads towards them. With majority of the players' high school basketball careers on their last year they stride for nothing but the best for immortality.