Varsity football blast by Brennan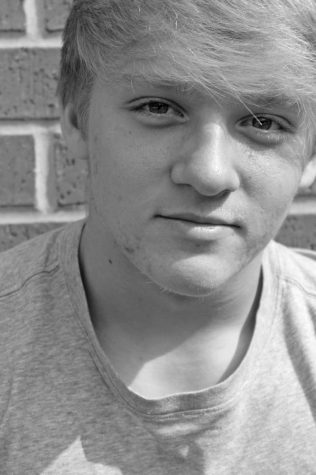 More stories from Nathan Fowler
Two weeks ago, the Rockets were severely tested in a 35-28 comeback victory at state ranked Lake Travis. This week, they arrive back at home for a showdown against the Brennan Bears, who lost to the Reagan Rattlers, 13-10.
In the Lake Travis game, the Rockets started with a 13-6 lead into halftime, but allowed 21 straight points into the third. They returned the favor by scoring 15 points without allowing any scoring and upset the Cavaliers with seven interceptions and a powerful ground game.
Last week's Brennan game was a great home-coming for the Rockets, easily winning 55-13 in front of a rowdy crowd.
"I get to go to bed earlier, got to play in front of a good crowd, and in a stadium that has seen a lot of good football," head coach Sean McAuliffe said.
The Rockets wasted no time as they recovered a fumble on the Brennan 31 by Brody Stoepler during the the first defensive possession. They capped it off with a six yard touchdown rush by Julon Williams, all in 35 seconds.
This definitely fired the team up on all cylinders.
"I think that was a momentum setter for us and it steamrolled in our favor," McAuliffe said.
On the next possession, they fueled their fire with a 30 yard rush by Williams, followed by Jay Miller who rushed 46 yards for the score. The ground game was lifted with a 76 yard reception from Kevin Luster leading to a six yard touchdown rush by Sincere McCormick.
In the second quarter, things just couldn't go wrong. Brennan received the ball and were robbed as Rishad Wisdom intercepted it, leading to a drive ending with a 14 yard touchdown scramble by Williams. On the next drive, Mi'Kel Jackson rushed six yards to the end zone. Miller went on a tangent with a 49 yard reception and two yard rush, both for touchdowns.
With a 41-0 lead into halftime, the Rockets still didn't want to feel satisfied.
"It's about finishing games, challenging our team not to relax and take advantage of the opportunity to play and improve," McAuliffe said.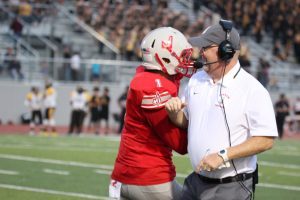 In the second half, they expanded the score differential with a five yard touchdown reception by Kenyan Morgan. Stoepler came up with another fumble recovery but this time for a touchdown. From then on, the backups got their chance to close out the whole fourth quarter winning 55-13 as Brennan tried to avoid a complete shutout.
The Rockets will hit the road again against the Roosevelt Rough Riders (1-1) at Heroes Stadium coming off a 45-21 victory against Clark.